2017-03-22
Sao Paulo 2017: Day 3 - Final Group Games
News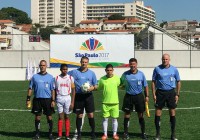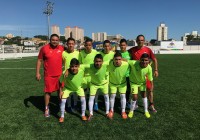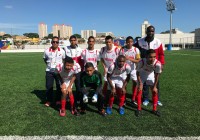 Game 5: Venezuela 11 - 0 Panama
Both teams came out ready to take the game, with Panama thrilling the crowd with some early chances in the first couple of minutes. After both teams had settled down, Venezuela found their tempo and begin to showcase their experience and expertise on the field of play. Once again, the new Panama team displayed a fantastic attitude and love of our beautiful game but it was Venezuela who found the net repeatedly to seize the win and go through to the semi-finals in second place of the group.
Game 6: Colombia 2 - 2 Chile
This game promised to be a display of great football and fighting spirit, and it didn't disappoint. Right to the very last minute of the game, both teams fought well with Chile looking the most comfortable and relaxed, on and off the ball. Chile took the lead at the very start of the game, only for Colombia to sneak one back in the added minutes before the break. The second half was almost the same, with Chile coming out with a winning attitude to bag a first minute goal. It was only through a penalty, conceded in the 51st minute that Colombia clawed a goal back and managed to keep the game to a draw. Nail biting all the way through, but the draw takes Colombia through to the semi-finals on goal difference.
Tomorrow's Fixtures