The IFCPF actively seeks to develop relationships with organisations that have common interests and help IFCPF achieve its strategic objectives.
Through support of sponsors, IFCPF aims to deliver high quality events, increase participation, launch development and education programmes and increase awareness for the sport of CP Football.
For enquiries please complete our contact form here or e-mail info@ifcpf.com.
Worldwide CP Football Partners
Our worldwide partners support our global work as an international para sport federation, helping to maintain day-to-day operational capability, good governance and work towards our strategic objectives.
Available
Event Partners
Our diverse competition and event programme provides opportunities for partners to be part of our events in a range of ways. These events include everything from our World Cups to grassroots development camps for new and young players.
Available
Programme and Project Partners
Our programme and project partners support specific initiatives and pieces of work we are undertaking to develop the sport of CP Football.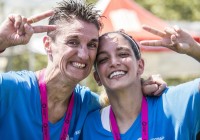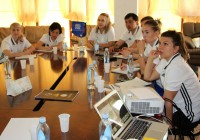 Media, Communications and Technology Partners
Our media, communications and technology partners support to connect the CP Football family; sharing information around the world, increasing the awareness of CP Football opportunities and engaging people through a range of platforms.