The IFCPF, as the International Federation for CP Football, is responsible for and dedicated to the development of the game across the world. Consequently the IFCPF is keenly focused on increasing the number of players accessing a high quality football experience in as many countries, and across as many continents, as possible. To support this ongoing objective, the IFCPF provides technical assistance and funding, via development grants, to National Paralympic Committees and Football Federations for projects focusing on:
Coach Education Courses
Development Level Competitions
Supporting the participation of female players
National Teams (countries at development levels)
Development Tournaments supported by IFCPF
Countries interested to host a development tournament have to submit the application form, along with the required supporting documentation, to the IFCPF secretariat before November 1st of the year prior to the commencement of the grant's activities.
Host applicants must be a IFCPF member and/or from a FIFA federation country.
See 'Grant Application Form for IFCPF Funding' in the downloads section of this page
2017
March 2017 - Dublin Friendship Cup
23rd - 26th March 2017 (Dublin, Ireland)
Contact: Ricky Treacy - Manager - CP Soccer Development Academy - Republic of Ireland rickytreacy@gmail.com
June 2017 - 12th CP Football International Trophy "Ciutat de Barcelona"
8th - 11th June 2017 (Barcelona, Spain)
Contact: Ismael Sanchez - International Events - FECPC - int.event@fecpc.cat
June 2016 - 12th International Barcelona Trophy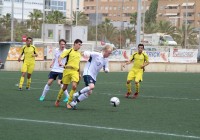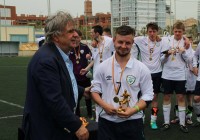 Participating Countries
Catalonia (Spain)
Ireland
Further Information can be found here
March 2016 - Dublin Friendship Cup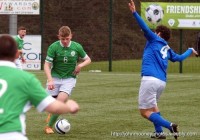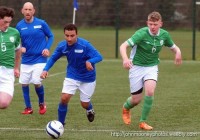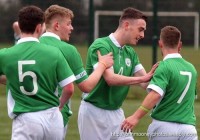 Participating Countries
Denmark
England
Italy
Northern Ireland
Republic of Ireland
Further information can be found here
August 2015 - 2015 CP Football World Championships U19 (Nottingham, England)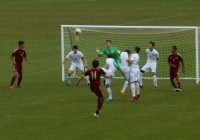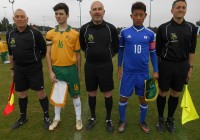 Cerebral Palsy Sport have invited member nations to attend the Nottingham 2015 CPISRA World Games, which will take place from 6-16 August 2015. We plan to stage a world-class event for all levels of ability and are looking forward to welcoming the world.
The Nottingham 2015 CPISRA World Games will be held in the heart of the historic city of Nottingham, England with the majority of events taking place on the new iconic Harvey Hadden Sports Complex, with the kind support of Nottingham City Council.
The other competition venues are the Nottingham Indoor Bowls Centre for the Bowls.
The competition programme will include Athletics (including RaceRunning); Bowls; Swimming; Table Cricket and Para- Taekwondo. The Games will also stage the inaugural IFCPF Under 19 CP Football 7-a-side World Championships.
The aim is to create a world-class competitive event in a range of sports that enable people with cerebral palsy from across the world to reach their sporting potential.
Participating Countries
Australia
Brazil
England
Japan
Netherlands
Russia
Scotland
June 2015 - Barcelona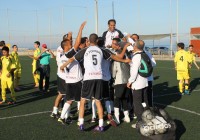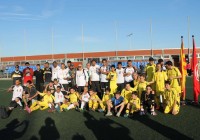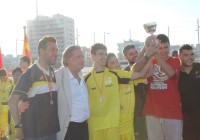 10th Barcelona International Trophy of CP Football took place at the Camp de Futbol Agapito Fernández from 4th to 7th June 2015, with 82 players, 12 staff and 6 referees. In the last 9 editions, some of the top teams from all around the world took part in the Barcelona International Trophy. Eleven different countries have attended our trophy in these 10 editions. Finland, Denmark, Venezuela, Tunis, South Africa, Portugal, USA, England, Ireland, Northern Ireland, Netherlands and this time two new countries from Africa which are Ghana and Nigeria. We can say proudly that our Trophy is nowadays a reference in the world of CP Football.
Programme Amendment: 4th June 2015
An amended programme saw Ghana and Nigeria replaced with a second team from Catalonia, to create a 3 team tournament with Tunisia.
Participating Countries
Catalonia A (Spain)
Catalonia B (Spain)
Tunisia
May 2015 - Denmark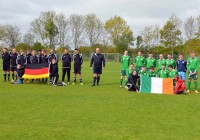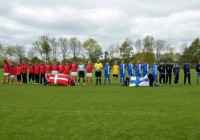 Denmark hosted a Northern European Open Championship with four countries participating: Denmark, Finland, Germany and Ireland (development team). The tournament took place in the DBU (the Danish Football Association's) Centre in Tilst, Aarhus, an accommodation which has perfect facilities and is often used by Denmark's national youth and junior teams.
Participating Countries
Denmark
Finland
Germany
Republic of Ireland
See 'Denmark host Northern European Open Championship' in the links section of this page
2014 - Barcelona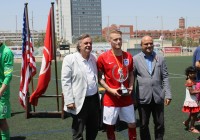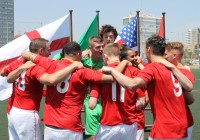 Participating Countries
England
Portugal
Tunisia
USA
See '2014 Barcelona Results' in the downloads section of this page
27th Aug-1st Sep - 2013 - Vienna, Austria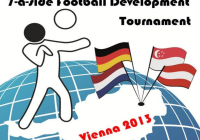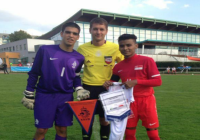 The Austrian Disability Sports Federation – ÖBSV in cooperation with the Cerebral Palsy International Sports and Recreation Association – CPISRA hosted a 7-a-side Football Development Tournament from August 27th to September 1st, 2013 in Vienna, Austria. Four nations participated in event. The Singapore National Team, Netherlands Talent Team as well as newcomers Germany and Austria met in Vienna for four days of intense competition.
Participating Countries
Austria
Germany
Netherlands U18
Singapore
See '2013 Austra Tournament Report" in the downloads section of this page
June - 2013 - Barcelona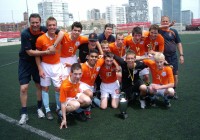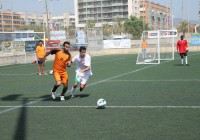 Participating Countries
Catalonia (Spain)
Finland
Netherlands
South Africa
Venezuela
See '2013 Barcelona Results' in the downloads section of this page