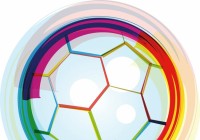 International Federation of CP Football (IFCPF)
The 'International Federation of CP Football' is the international governing body for the sport of CP Football. Officially formed in January 2015, CP Football became an independent sport after 37 years under the 'Cerebral Palsy Sport and Recreation Association' (CPISRA).
IFCPF is responsible for the leadership, management and governance of CP Football, with a governing Board elected by our membership, and Management Team appointed by the Board to oversee day-to-day operations of the organization.
Our organisation is a 'Recognised International Sport Federation' by the International Paralympic Committee (IPC). CP Football (Football 7-a-side) has been a Paralympic sport since the 1984 New York (and Stoke Mandeville) Paralympic Games.
Governance
Download IFCPF Constitution
Download IFCPF - Athlete Nationality Policy
Data Protection
Download IFCPF Data Protection Policy
Download IFCPF Privacy Notice
Download: IPC International Standard for Data Protection​​​​​​​
Registration
The International Federation of Cerebral Palsy Football (IFCPF) is a registered Vereniging (Association) with full legal capacity.
IFCPF is a not-for-profit organisation and has its corporate seat in Amsterdam.
RSIN: 854509665 CCI number: 61836915
Official Address:
Nijhoffstraat 32
6821 BM Arnhem
The Netherlands
ANBI Status
IFCPF is recognised by the Tax Authorities in the Netherlands as a Public Benefit Organization (ANBI) with official ANBI status. This means that IFCPF does not have to pay inheritance tax or gift tax on inheritances and donations received in the context of the public interest. The donor can - within the applicable rules - deduct the donations from income or corporate tax.
See more here: www.belastingdienst.nl/rekenhulpen/anbi_zoeken/
Financial and Remuneration Policy
The Board of IFCPF has determined the remuneration policy, the level of the executive remuneration and the level of other remuneration components. The policy is periodically updated. The IFCPF Board operates on an unpaid basis. Wages, salaries and social security contributions are included in the statement of income and expenditure on the basis of the employment conditions insofar as they are owed to employees.