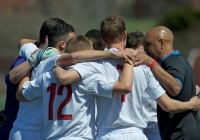 From January 1st 2015, member countries have to notify IFCPF regarding all tournaments and international matches hosted in their country.
It is of great importance for tournament and match management, as well as to show the International Paralympic Committee, our member countries and football enthusiasts, all CP Football activities worldwide.
All member countries have received a letter with detailed instructions regarding the required information.