Below you can find all the results from Regional Championships
2023 IFCPF Regional Championships (m)
In 2023, we aim to deliver IFCPF Regional Championships in Africa, Asia-Oceania and Europe.
For the Americas region, the Santiago 2023 ParaPan American games will be contested by 6 qualifying teams, and an additional IFCPF competition will take place for all other teams.
2022 IFCPFNational CP Football Championship (m & v)
Cerebral Palsy Sports Federation of India (CPSFI) is conducting its Inaugural National CP Football Championship 2022 at Jawaharlal Nehru Stadium, Lodhi Road,New Delhi from 25-28 August 2022.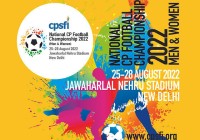 2022 IFCPF National CP Football Championship India
Dates: 25th - 28th August 2022
Location: Jawaharlal Nehru Stadium
Contact: info@ifcpf.com
Website:
2018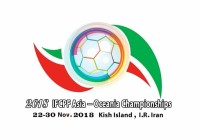 2018 IFCPF Asia-Oceania Championships
Dates: 22nd - 30th November 2018
Location: Kish Island, I.R. Iran
Contact: info@ifcpf.com
Website: www.ifcpf.com/tournaments/view/59
| | |
| --- | --- |
| 1st | I.R. Iran |
| 2nd | Australia |
| 3rd | Jordan |
| 4th | Thailand |
| 5th | South Korea |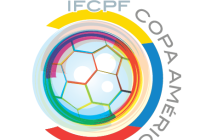 2018 IFCPF Americas Championships
Dates: 23rd October - 4th November 2018
Location: Quito, Ecuador
Contact: info@ifcpf.com
Website: www.ifcpf.com/tournaments/view/64
| | |
| --- | --- |
| 1st | Brazil |
| 2nd | Argentina |
| 3rd | United States |
| 4th | Colombia |
| 5th | Venezuela |
| 6th | Canada |
| 7th | Chile |
| 8th | Ecuador |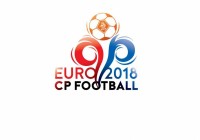 2018 IFCPF European Championships
Dates: 22nd July - 6th August 2018
Location: Zeist, Netherlands
Website: http://www.knvb.com/competitions/oranje/2018-IFCPF-European-Championships
IFCPF Tournament Page: www.ifcpf.com/tournaments/view/58
| | |
| --- | --- |
| 1st | Russia |
| 2nd | Ukraine |
| 3rd | Ireland |
| 4th | Netherlands |
| 5th | England |
| 6th | Germany |
| 7th | Spain |
| 8th | Northern Ireland |
| 9th | Denmark |
| 10th | Finland |
2014
2014 IFCPF Americas Championships
19th - 26th September 2014 (Toronto, Canada)
| | |
| --- | --- |
| 1st | Brazil |
| 2nd | Argentina |
| 3rd | USA |
| 4th | Canada |
| 5th | Venezuela |
| 6th | Mexico |
Download Competition Results Report - 2014 CPISRA Americas Cup
2014 CPISRA Asia Championships
18th - 24th October 2014 (Incheon, South Korea)
| | |
| --- | --- |
| 1st | Iran |
| 2nd | Japan |
| 3rd | South Korea |
| 4th | Singapore |
Download Competition Results Report - 2014 Asian Para Games
2014 CPISRA European Championships
23rd July - 2nd August 2014 (Maia, Portugal)
| | |
| --- | --- |
| 1st | Ukraine |
| 2nd | Netherlands |
| 3rd | Russia |
| 4th | Ireland |
| 5th | England |
| 6th | Scotland |
| 7th | Portugal |
| 8th | Northern Ireland |
| 9th | Germany |
| 10th | Denmark |
| 11th | Finland |
Download Competition Results Report - 2014 CPISRA European Championships
2010
2010 CPISRA Asia Championships
13th - 18th December 2010 (Guangzhou, China)
| | |
| --- | --- |
| 1st | Iran |
| 2nd | China |
| 3rd | Japan |
| 4th | South Korea |
2010 CPISRA Americas Championships
18th - 26th October 2010 (Buenos Aires, Argentina)
| | |
| --- | --- |
| 1st | Brazil |
| 2nd | USA |
| 3rd | Argentina |
| 4th | Canada |
| 5th | Mexico |
| 6th | Venezuela |
2010 CPISRA European Championships
17th - 28th August 2010 (Glasgow, Scotland)
| | |
| --- | --- |
| 1st | Ukraine |
| 2nd | Russia |
| 3rd | Ireland |
| 4th | Netherlands |
| 5th | Scotland |
| 6th | England |
| 7th | Spain |
| 8th | Australia |
| 9th | Denmark |
| 10th | Finland |
Download 2010 European Championships
2006/7
2006 CPISRA Asia Championships
25th - 30th November (Kuala Lumpur, Malaysia)
| | |
| --- | --- |
| 1st | Iran |
| 2nd | Australia |
| 3rd | China |
| 4th | Japan |
| 5th | South Korea |
| 6th | Malaysia |
2007 CPISRA Americas Championships
13th - 18th August 2007 (Rio de Janeiro, Brazil)
| | |
| --- | --- |
| 1st | Brazil |
| 2nd | Argentina |
| 3rd | Canada |
| 4th | USA |
| 5th | Venezuela |
| 6th | Colombia |
2006 CPISRA European Championships
21st - 28th July 2006 (Dublin, Ireland)
| | |
| --- | --- |
| 1st | Ukraine |
| 2nd | Russia |
| 3rd | Netherlands |
| 4th | Ireland |
| 5th | England (& Wales) |
| 6th | Spain |
| 7th | Scotland |
| 8th | Finland |
2002
2002 CPISRA Americas Championships
22nd - 29th September 2002 (Santiago, Chile)
| | |
| --- | --- |
| 1st | Brazil |
| 2nd | Argentina |
| 3rd | USA |
| | Chile |
2002 CPISRA Asia Championships
29th - 31st October 2002 (Busan, South Korea)
2002 CPISRA European Championships
30th August - 8th September 2002 (Kiev, Ukraine)
| | |
| --- | --- |
| 1st | Ukraine |
| 2nd | Russia |
| 3rd | Netherlands |
| 4th | Portugal |
| 5th | Ireland |
| 6th | Spain |
| 7th | England (& Wales) |
1999
1999 CPISRA Americas Championships
(Buenos Aires, Argentina)
| | |
| --- | --- |
| 1st | Argentina |
| 2nd | USA |
| 3rd | Brazil |
| 4th | Chile |
1999 CPISRA European Championships
24th June - 1st July 1999 (Brasschaat, Belgium)
1995
1995 CPISRA Americas Championships
(Buenos Aires, Argentina)
1995 CPISRA European Championships
14th - 19th August 1995 (Nottingham, England)
1991
1991 CPISRA European Championships
16th - 20th August 1991 (Nottingham, England)