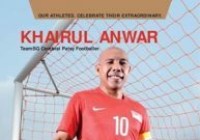 More than six years ago, the idea of a cerebral palsy football team was mostly unheard of in Singapore. These days however, the country has a national team taking the Southeast Asian field by storm. This is mostly thanks to Khairul Anwar and the other pioneer members of Singapore's CP football team, who spearheaded the movement.
What got you started in CP Football?
My first love is football. One day, it just came into our minds that we wanted to represent Singapore on the field It's my passion. Singapore Disability Sports Council was the organisation that gave opportunity to be part of the sport.
What is your biggest accomplishment in football?
Playing for my country is a dream come true.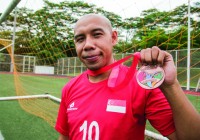 How do you feel when you are on the CP Football field?
I feel free. I feel free from everything. With the ball at my feet, all my stress is gone
Do you have any personal routine that you follow on match day?
Listening to Bob Marley songs & calm myself down.
What would be your ultimate achievement?
Playing abroad hoping to be professional player, moving on as a coach and help the CP football community to have more opportunity and awareness.
What is your biggest challenge, and what do you do to manage this challenge?
The condition Cerebral Palsy is a blessing in disguise. Everyday life is challenge. MIND OVER MATTER. Believe in myself I can contribute to the society. That's what keeps me going. The support from family, friends and coaches, makes me who I am today.
What is your diet like?
3 meals a day. Eat your breakfast like a King, Eat your lunch like a prince, Eat your dinner like a beggar. DON'T FORGET MY GREENS AND FRUITS!!
What was the best advice you were ever given?
Keep believing in yourself, keep trying - Coach Zai
Do you have a saying or motto that you live your life by?
A quote by Carlo Ancelotti. "Be better than who you were yesterday."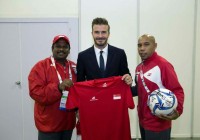 Where do you draw your inspiration from?
David Beckham. A very inspirational captain who lead England to World Cup.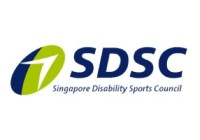 Singapore - CP Football
Singapore Disability Sports Council