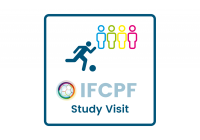 Guiding practical learning experiences, through in person support programmes and focused education opportunities
Building upon the strong foundations of our coach education courses, our Study Visits will use a variety of formats and platforms to share information, knowledge and experience with all participants.
IFCPF CP Football workshops
IFCPF organises CP Football workshops in partnership with National Paralympic Committees, Football Federations, Disability Organisations or anyone who leads on CP football in their country.
The support from our workshops aims to give an initial introduction to CP Football and equip managers, coaches, classifiers, referees and others involved with the information to develop CP Football in your country.
See our past Coach Education Courses here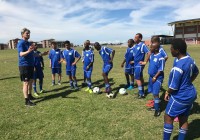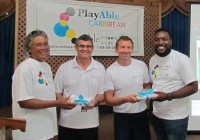 Course content:
Introduction to CP Football: About IFCPF, What is CP Football?, History, Rankings, Sport Rules
Coaching: Game understanding, Formations and Tactics, Skills of CP Football, Coaching, Training Session design
Classification: What is CP?, Sport Classes, Process of Classification
Development: Examples of Development Programmes, Player Recruitment, How to develop CP Football
Following the delivery of a CP Football workshop, IFCPF supports its members to establish their own dedicated education programme for CP Football within their country and Coach Education structure.
Applying to host a workshop
Countries interested to host a workshop or coach education course have to submit the application form, along with the required supporting documentation, to the IFCPF secretariat before November 1st of the year prior to the commencement of the grant's activities.