Our aim is to provide top-level medical services at IFCPF tournaments, and to protect and improve the health of all who play football. From grassroots to world level, we are committed to preventing injuries on the field of play and promoting football as a healthy leisure activity. To this end, we work together with our members and other key partners.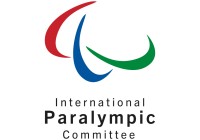 IPC Medical Code 2011
The IPC Medical Code is directed toward the Paralympic Games and to all Events and Competitions sanctioned by the IPC or any member organization (i.e., International Federations (IFs), International Organizations of Sport for the Disabled (IOSDs), Regional Councils, National Paralympic Committees (NPCs)). The IPC Medical Code applies to all sports activities practiced within the context of the Paralympic Movement, in competition as well as out of competition.
Resources from FIFA
Through our relationship with FIFA, we are delighted to share the below resources: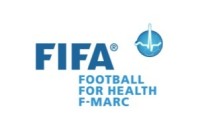 FIFA F-Marc - Football For Health
IFCPF would like to share information about the FIFA F-Marc - Football For Health which has kindly been shared with us by FIFA.
World football's governing body FIFA attaches particular importance to players' health. Thus, in 1994 an independent research unit was established by members of the Medical Committee: the FIFA Medical Assessment and Research Centre (F-MARC).
The objective was for F-MARC to develop the scientific basis to protect the health of all players and promote football as a healthy leisure activity.
Players Health
"For more than a decade, making football a safe sport has been our major objective. By minimising any negative effects and optimising influencing factors you will get the most out of the game.

Just to avoid any misunderstanding: football is not a risky sport but a healthy and fun exercise."
Click here for more information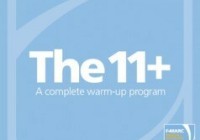 FIFA 11+
"The "FIFA 11+ " is a complete warm-up programme to reduce injuries among male and female football players aged 14 years and older.
The programme was developed by an international group of experts, and its effectiveness has been proven in a scientific study. Teams that performed the "FIFA 11+ " at least twice a week had 30-50% fewer injured players."
Click here for more information
FIFA 11 for Health
"Health is key to development and growth. Developing countries have to fight poverty, hunger and infections, but also diseases that proliferate with increasing prosperity. While HIV/AIDS, malaria and tuberculosis are still killing millions worldwide, diabetes, hypertension, obesity and heart disease are catching up. Football, the one passion that unites people of all ages, gender, languages, colour, cultures and religions, may prove a uniquely effective and low-cost tool in the world's fight for health."
Click here for more information
Diploma
"The aim of the FIFA Diploma in Football Medicine is to share the knowledge of expert clinicians from around the globe, and to improve the health of all football players.
The content of the diploma is designed primarily for doctors and other health practitioners who have little or no sports medicine knowledge or experience. There is, however, material that will appeal to anyone with an interest in sports medicine. The course is designed to be very practical and to spread the wealth of theoretical knowledge amassed by F-MARC over the last 22 years. It will also include material from other leading researchers. The diploma course will ultimately be made up of 42 modules and will include contributions from each of the 42 FIFA Medical Centres of Excellence. It will cover the major medical and musculoskeletal issues seen in football."
Click here for more information
IFCPF would particularly like to highlight the inclusion of a module on 'Disability Football' with contributions by Richard Weiler and Osman Hassan Ahmed who have been involved in CP Football for a number of years.
FIFA SDR
"FIFA (Fédération Internationale de Football Association) officially launched a world-wide Sudden Death Registry (SDR) in January 2014 which prospectively documents fatal events in football."
Click here for more information