Our aim is to protect and improve the health and welfare of all who play CP Football. From the grassroots level to the international/elite level, we are committed to promoting CP Football as a healthy physical activity. A key part of this is the prevention of injuries and developing how best to manage injuries of those playing CP football.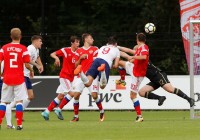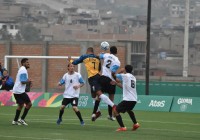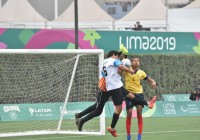 Concussion assessment and management is an area of particular focus in CP football, given that all players will have experienced a brain injury of some degree (either through Cerebral Palsy, Traumatic Brain Injury, or Stroke) which has made them eligible for the sport.
FIFPro Concussion Awareness Video with Petr Cech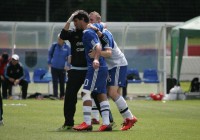 IFCPF Temporary Concussion Substitution (TCS)
If a player sustains trauma to the head and is suspected of having experienced a concussion, the team must remove the player from the match for a medical evaluation by an adequately trained medical team official.
This substitution protocol is being implemented to allow a temporary concussion substitute (TCS) to replace the injured player whilst they are being evaluated. This new rule is only applicable for suspected concussions; all other non-concussive injuries must follow the standard substitution procedure in 'Law 03 - The Players' of the 'IFAB Laws of the Game' and applicable 'IFCPF Modifications to the Laws of the Game'.
See the 'IFCPF Temporary Substitution Concussion (TCS) Policy' here
Scope
The Temporary Concussion Substitution (TCS) rule has been adopted by IFCPF for implementation from 1st January 2020.
The TCS rules refer to a number of appendices, which form an integral part of the IFCPF Rules and Regulations for CP Football.
These TCS rules apply to all athletes and athlete support personnel who are registered and/or licensed with, and/or participate in any events or competitions organised, authorised, recognised or sanctioned by IFCPF.
These TCS rules must be read in conjunction with all other applicable rules of CP Football, including but not limited to the sport technical rules of IFCPF. In the event of any conflict between these TCS rules and any other rules, the TCS rules shall take precedence.