CP Football Governance
IFCPF is International Sport Federation and worldwide governing body for CP Footbal and Frame Footballl. IFCPF invites you to apply for membership in our federation.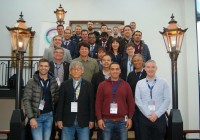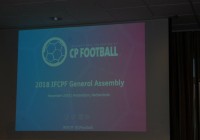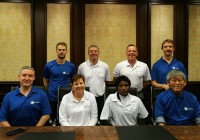 Full Members
National organisations recognized as having the primary responsibility for the sport of CP Football within their countries. Full Members must be active participants in international CP Football competitions (or be actively working towards such competition.) Full Members are expected to maintain affiliation with their country's National Paralympic Committee. Full members are eligible to host the major international CP Football competitions which are sanctioned by IFCPF (Regional and World level events). Full Members have voting rights. Only one organisation per country may become a Full Member.
Affiliate Members
National organisations responsible for developing the sport of CP Football where there is no organisation which meets the requirements to be a Full Member. In addition, where there are multiple organisations responsible for CP Football in a country, then those organisations which are not the Full Member for that country may become Affiliate Members. Affiliate Members are eligible to host national and international competitions which are sanctioned by IFCPF. Affiliate members do not have voting rights.
Associate / Club Members
Organisations/Clubs or individuals with an interest in promoting the sport of CP Football in their country. Associate/Club Members do not have voting rights.
Courtesy Members
Organisations which develop the sport of CP Football with the support of IFCPF. As soon as national team starts to participate internationally, the membership status is upgraded to Full Membership. Full Membership will be implemented over a 3-year period. Courtesy Members do not have voting rights.
Becoming a Member
In the downloads section of this page, the Application Form can be found, describing the categories of membership available.
Please sign, scan and e-mail this form and the required attachments to: info@ifcpf.com
Evidence of support / responsiiblity for developing CP Football

Letter of support from your NPC (Full members only)

Letter of support from IFCPF Full Member (Affiliate and Associate/Club members only)

Proof of responsibility of developing CP Football (Courtesy members only)

Constitution/Bylaws of organisation
A list of your directors or responsible officials