2017-03-23
Sao Paulo 2017: Day 4 - Semi-Finals
News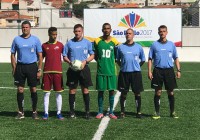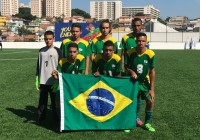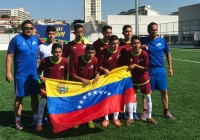 Game 7: Semi-Final 1 - Brazil 7 - 3 Venezuela
Two distinctly different styles of football and team strengths were on display today. Brazil comfortably passng the ball around when in possession and Venezuela playing quick skillful individual football to trouble the hosts. Although the goals kept coming for the Brazilian side, the Venezuela team kept fighting all the way to the end. With an exciting match finishing 7-3 to the hosts, it's Brazil that go through to the final and Venezuela will meet Colombia for the Bronze.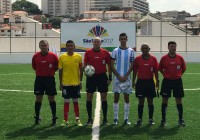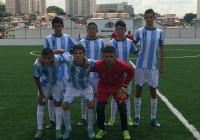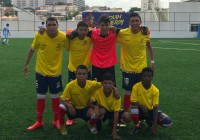 Game 8: Semi-Final 2 - Argentina 5 - 0 Colombia
The Argentians looking comfortable throughout the entire match and seizing their opportunities in front of goal, however the less internationally experienced Colombian side didn't make it easy for them. A physcial match with lots quick transitions in play kept spectators on the edge of their seats through all the key moments in the game. As victors, Argentina progress to meet Brazil in the final and Colombia will play Venezuela for the Bronze.
Tomorrow's fixtures