2018-03-09
JCPFA working to develop Female CP Football
News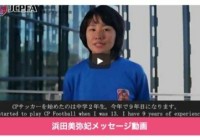 Miyabi Hamada - Female CP Football
"I started to play CP Football when I was 13. I have 9 years of experience. CP Football changed my life. I've come to love myself and undertsand my disability. Japan CP Football Association is looking for Female CP Players. Let's play football together!"
JCPFA Female CP Football Video
IFCPF: Female CP Football
Committed to provide CP Football opportunities for all, IFCPF are working with our partners and member organisations to offer a range of opportunities for players at all levels, including the development of Female CP Football. It is hoped that through a range of initiatives and awareness raising, our CP Football family can help to grow the game and number of female players enjoying it.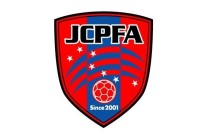 Japan Cerebral Palsy Football Association
The JCPFA are the IFCPF member organisation in Japan, and have a long history of developing CP Football opportunities at all levels of the game.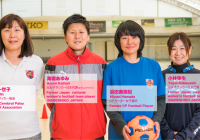 Iyoko Jin of JCPFA is a member of the IFCPF Female CP Football Development Group, working to develop opportunities for female players to enjoy the beautiful game.
In this interview, Iyoko Jin speaks with two former Japan national women's football team players, and Miyabi Hamada a current Female CP Football Player to get an insight to their experience and journey into playing football.
Click here to read more: JCPFA - Female CP Football