2018-02-12
Clemson University supporting CP Football Players
News
In the autumn of 2017 Clemson University officially launched its scholarship programme to invite Paralympic athletes to train and pursue a degree. It is believed to be one of the only programmes of it's kind in the world for Paralympic athletes, allowing them to gain university level education whilst training for their sport in a professional environment. The programme hopes to inspire further countries and sports to adopt a similar model and provide these fantastic opportunities to their athletes.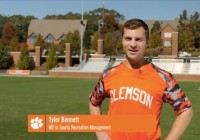 One of the first awarded scholarships was to U.S. Paralympic National Team athlete Tyler Bennett. Here Bennett gives us a first hand look at the programme and his experiences as a student and athlete.
Clemson graduate student Tyler Bennett discovered his passion for playing soccer at the young age of four. After a few years of playing soccer in his community, he started playing for his city's travel team as well as Ohio Premier, which is a local club team. Little did he know what big plans were in store for his future soccer career. Bennett was 12 years old when he suffered a brain aneurysm that led to paralysis on his left side. After a lot of physical therapy and determination, he was able to return to the sport of soccer.
Bennett first learned about CP Football through his high school coach who was once a coach for the U.S. Soccer Paralympic National Team. His coach suggested the team to Bennett and put him in contact with the manager and coach at the time. This one conversation jumpstarted Bennett's entire Paralympic soccer career to make him a two-time Paralympian.
Bennett has attended both the London 2012 and Rio 2016 Paralympic Games representing Team USA. In addition to the Paralympic Games, when asked about how many tournaments he has attended he said,
"probably too many for me to count, but I think it's somewhere around 25."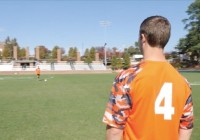 Bennett recalled one of his favorite games and memories was at the World Championships in 2011, when the U.S. Paralympic National Team was playing Ireland. The team was a big underdog and his big moment came up in the second half, with the game tied at 2 goals apiece. Late in the second half, Bennett was able to track down the ball after winning it in a long kick from the defensive end. Bennett passed the ball across the goal to teammate Adam Ballou, who put away the winning goal. Bennett stated:
"I can remember the pure excitement the whole time as the final whistle blew. The entire team all ran over to the sideline and ended up in a big pile of all our players."
Bennett first heard of the Clemson programme when Clemson 'Parks, Recreation, and Tourism Management' (PRTM) professors Dr. Skye Arthur-Banning and Dr. Brandi Crowe came to one of the U.S. Paralympic National Team camps. They were there to interview players to determine what barriers players experienced to find and continue to be involved in the Paralympic National Team programme. One of the challenges was that many guys were university students but needed to leave school to train as there was no residency programme available for both education and training.
The soccer programme at Clemson was designed for CP Football players to be able to train and attend an academic institution together. The benefit the University provided was to allow for athletes to receive an out-of-state tuition waiver (close to an $19,000 per year benefit). Currently, Clemson has eight out-of-state tuition waivers for up to four years, offering Paralympic players the opportunity to attend Clemson and be involved in the CP football programme.
The benefits of the programme were realized very quickly as Bennett made the US team that participated in the 2017 IFCPF World Championships in Argentina a month into his degree. Some of Bennett's classes were available online, while other teachers just worked with him to be able to get the work completed. After his fellow US teammate, and roommate, Drew Bremer got back from the World Championships they were able to practice with the Men's Club Soccer Team at Clemson, which allowed them to get in soccer specific training outside of team camp up to 3 times per week, keeping them match fit and ready for game play.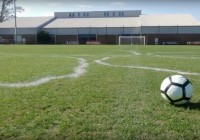 Clemson is a Top 25 Institution with a variety of majors to pick from at the bachelor, masters and PhD level. It also allowed Bennett to stay on the National Team, while being not only in school, but in an intensive Master's program. Pursuing his Master's in PRTM with a concentration in Community Recreation, Sport and Camp Management.
There are many things Bennett finds attractive about attending Clemson University. He stated,
"Any sporting event is huge in Clemson. The whole community really gets behind and supports the teams."
Another thing he mentioned was that by going to school at Clemson, a student gets the big school feel in a small town. These are all things he feels will attract his teammates and younger prospective athletes from the United States or other strong CP Football countries to help build the Clemson Paralympic soccer programme.