IFCPF believe that it is our responsibility to foster unity within the Cerebral Palsy Football family and to use the sport of CP Football to promote solidarity, regardless of gender, ethnic background, faith or culture. There should be inclusive and accessible playing opportunities available to everyone.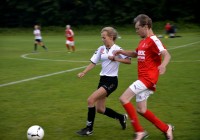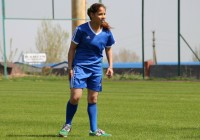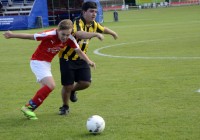 Football is the world's most popular team sport and a great way of having fun and keeping fit with friends.
Whether it is played as an organised match or just a kickabout, football is a game of teamwork and individual skills, offering a rewarding experience for all who participate!
Committed to provide CP Football opportunities for all, IFCPF are working with our partners and member organisations to offer a range of opportunities for players at all levels, including the development of Female CP Football. It is hoped that through a range of initiatives and awareness raising, our CP Football family can help to grow the game and number of female players enjoying it.
IFCPF Female CP Football Development Group
| | | |
| --- | --- | --- |
| Chair | Francine Look-Hong | TTO |
| Member | Lydiah Iregi | KEN |
| Member | Iyoko Jin | JPN |
| Member | Michelle Wilcock | ENG |
| Member | Maria Pilar | ESP |
| Member | Gabriëlle van Driel | NED |
| Member | Ragnhild Mizda | NOR |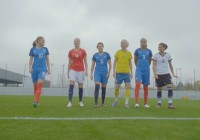 IFCPF Female CP Football Development Grant
In 2017, IFCPF awarded Female CP Football Development Grants to 5 successful projects which demonstrated clear participation opportunities and sustainability for female players to continue to play CP Football.
England
Kenya
South Africa
Spain (Catalonia)
Trinidad & Tobago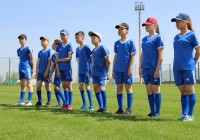 Mixed Gender Rule for CP Football
In the latest version of the IFCPF Tournament Regulations effective from January 2017, tournaments are permitted to be played mixed gender. To support the development of CP Football opportunities for female players, mixed gender participation is allowed in all IFCPF sanctioned competition other than Paralympic Games, World Championships, World Cup and Regional Championships.
This updated rule to allow mixed gender teams is intended to stimulate female participation until the numbers become sufficient to have female specific teams and competitions.
See latest IFCPF Rules and Regulations here: www.ifcpf.com/rules
2018 CPISRA World Games – Female CP Football Development Camp
As part of the 2018 CPISRA World Games, IFCPF and CPISRA will offer a Female CP Football Development Camp and Competition to provide an international platform for female players to participate and compete. This will run alongside the 2018 IFCPF CP Football World Championships U19 which is already part of the partnership between the two organisations, and demonstrates a clear commitment to ensuring that all players have the opportunity to play this beautiful sport.
Further information available at: www.cpisra.org/world-games/
Contact IFCPF
For IFCPF Member Organisations who would like to apply please Contact IFCPF