2016-11-15
First IFCPF General Assembly held in Sant Cugat
News
IFCPF's first General Assembly was held from November 11th – 12th, 2016 in Sant Cugat, Spain. A very important meeting for our new federation, all members attending the meeting had the opportunity to give input and to share ideas on the future of our federation and the sport of CP Football.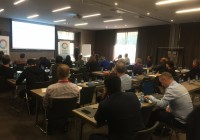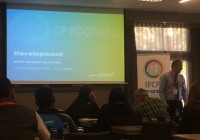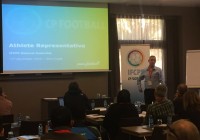 Workshop Programme
On Friday 11th November, IFCPF representatives delivered three workshops to update members on the progress and future direction of IFCPF:
Download Strategic Plan
Download Development
Download Athlete Representative
Directly before the General Assembly on Saturday 12th November, Head of Classification Raul Reina provided an update on the ongoing development of the new classification structure:
Download Classification
General Assembly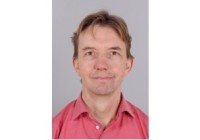 President: Mr. Jan-Hein Evers
Term: 2016-2020
Already serving in the role of Secretary General, Mr. Evers has been instumental in the independance process from CPISRA, with many years of experience and knowledge in CP Football. Inspired whilst volunteering at the 1980 Paralympic Games, Mr. Evers worked as Physiotherapist, Classifier, Team Manager and Tournament Director before becoming involved with CPISRA & IFCPF.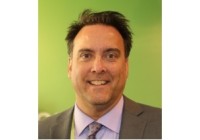 Member at Large - Americas: Mr. Jim Moorhouse
Term: 2016-2020
Mr. Moorhouse has served U.S. Soccer since 1997 in two capacities: as the Director of Youth National Teams, Administration, and as the Director of Communications. His experience in managing the many facets of these programs is extensive and will greatly assist IFCPF in its current organisational structure.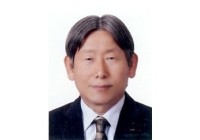 Member at Large - Asia-Oceania: Mr. Chul-Soon Shin
Term: 2016-2020
Mr. Shin Chul-soon has been working to develop CP football in Korea since 1988 Seoul Paralympics as a manager, leader and president of KFCPF. He has committed his life to develop CP football and to enlarge the base of sport in Korea. For this since then even he founded Gomdurilove which is a group of supporters for CP Football.
Vacant Positions
Following the nomination and election process for the advertised board positions, the role of Secretary General (2016-2018), Member at Large - Africa (2016-2018) and Member at Large - Europe (2016-2018) remain vacant.
As part of the General Assembly, members voted to support a proposal for the board to be able to fill the vacant positions in due course.
Download Attendance IFCPF General Assembly
Continuing Board Members
Appointed by the board in July 2015, the role of Athlete Representative will remain a vital part of the board going forward and will continue to be held by James Murrihy. James, supported by the board, will work to establish an election process for the position of Athlete Representative on the board going forward.
Following the elections of board members, members voted in support of a proposal for Dr. Annathurai Ranganathan of the Asian Football Confederation to be co-opted by the board as an additional board member. IFCPF are greaty appreciative of the continued support of the AFC and delighted that Dr. Annathurai will remain a key member of the IFCPF board.
Appointed at the pleasure of the board, Tom Langen will continue his work as Technical Director and Sam Turner as Communications Manager.
In addition, the Board hire Alice Holland as our paid administrator.
Hosts
IFCPF would like to share its gratitude to La Federació Esportiva Catalana de Paralítics Cerebrals (FECPC) for their warm and welcoming hospitality, in addition to their professional organisation of the General Assembly.
Further questions/information
If you would like to find out more about the work of IFCPF please click here to get in touch