2016-11-13
Brazilian National Championships
News
The Brazilian National Championships of CP Football took place in the city of Aguas de Lindoia (State of São Paulo) last week (November 6th-11th).
As it happened in the last years, the 1st and the 2nd Divisions' competitions were played together.
Six teams competed in the 1st Division and eight teams in the 2nd Division.
Six brazilian states were represented in the championship:
RIO DE JANEIRO (RJ)
SÃO PAULO (SP)
MATO GROSSO DO SUL (MS)
SANTA CATARINA (SC)
MINAS GERAIS (MG)
DISTRITO FEDERAL (DF)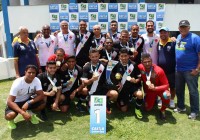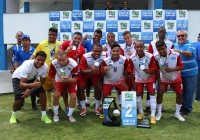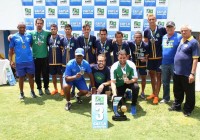 The team of VASCO DA GAMA (RJ) became, for the third following time, the brazilian champion of the 1st Division, after beating 1-0 ANDEF (RJ) in a very close final match. CAIRA (MS) finished third.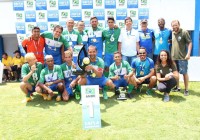 The team of ATIVA (MS) was the winner of the 2nd Division, what guaranteed its presence in the 1st Division next year.
For more photos of the competition, click here for ANDE's Facebook page