2020-05-14
Appreciating the progress of UEFA's Football And Social Responsibility (FSR) programme
News
Written by Dennis Moore - IFCPF Communications Officer (Africa)
Positioned under the pillar of Respect, UEFA's 2018/19 Football Social Responsibility (FSR) report continuously seem to attract public excitement.
The Union of European Football Associations (UEFA), recently outdoored a major report on its social responsibility programmes for the 2018/19 year cycle at its annual Congress held in Amsterdam last March. President Aleksander Ceferin, who graced the launch of the report with his lead phrasal caption of "Purpose over Profit" seemed to have attracted many eyeballs in the media space focusing on its three Ps approach - Priorities, Projects and Partners.
"Social responsibility at UEFA focuses on a variety of issues, including diversity and inclusion, the environment, health and well-being, child safeguarding, human rights and supporter relations, as are reflection of UEFA's desire to enhance the value of its core business while contributing to sustainable development in society." -Aleksander Čeferin-UEFA president.
CP Football
The existing relationship between the IFCPF and UEFA has been tremendous and again just as the previous reports, the 2018/19 has been very positive.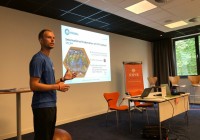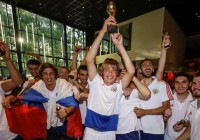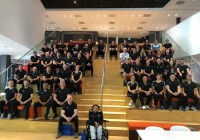 The 2018/19 report highlighted some major achievements which included the 2018 IFCPF European Championships hosted by the Netherlands in July-August 2018.
The UEFA study group scheme seminar focused on football for all abilities at which CP Football was showcased to meet the needs of players with cerebral palsy.
The involvement of young players as mascots and through specific youth CP Football activities including U19 friendly matches between the Netherlands and England.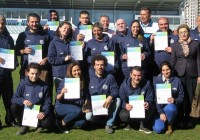 In October 2018 CP Football workshop was held to kickstart CP Football in Georgia and surrounding countries.
The report highlighted how the IFCPF implemented new strategic plans for CP Football for developing national associations to develop the sport.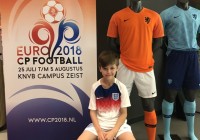 Again, the launch of a new ambassadorial programme kicked off with two youth ambassadors with the aim of recruiting additional ambassadors for CP football (Female).
Jan-Hein Evers, IFCPF President, expressed his satisfaction of the progress of the sport and was highly elated in the development of female CP Football in Europe.
"This year we enjoyed our regional championships. The IFCPF World Cup U19 and wonderful female CP Football development camp were part of the CPISRA world games in Spain. We were all proud and excited to see female CP Football off such a strong and promising start with aim to make CP Football possible for all girls with CP. To develop CP Football in the new countries we organized five coach education workshops. On to more beautiful CP football moments all over the world".
A carefully planned IFCPF activity held in 2019 included the World Cup in Seville, Spain in July, and the 2019 IFCPF female CP Football Camp in Zeist, Netherlands.
Find the full report of the 2018/19 UEFA FSR Report here