2021-07-07
Tournoi National de CP Football
News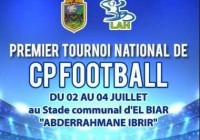 The Algerian League of Sports for the Disabled organized the first national tournament of CP Football, with the opening match kicked-off by the organisation's President, Boufellah Mustapha, who himself has CP. The tournament was held in tribute to Mr Aidoud Omar, founder of handisport in Algeria.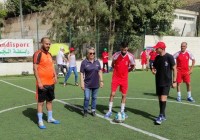 The IFCPF CP Football education course delivered in November 2019 in Algiers has borne fruit, developing two coaches, a referee and an organizer of the tournament who are sharing their knowledge with the CP Football family in Algeria.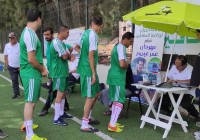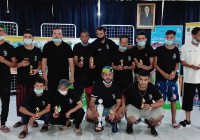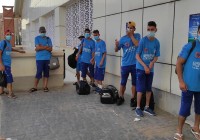 Participating Teams:
Mostakbel Casabah
El Manar Bab Ezzouar
Mostakbel Larabaa
Tiaret
A 5th team of MSILA were also due to compete in the tournament, however unfortunately reasons related to COVID-19 prevented them from participating at a late stage.
Results:
Mostakbel Larabaa 0 - 5 Tiaret
El Manar Bab Ezzouar 0 - 8 Mostakbel Casabah
El Manar Bab Ezzouar 1- 3 Mostakbel Larabaa
Tiaret 5 - 0 Mostakbel Larabaa
El Manar Bab Ezzouar 0 - 5 Mostakbel Casabah
Final: Tiaret 0 - 6 Mostakbel Casabah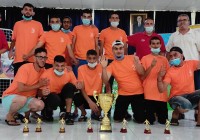 Champions
Moustaqbel el Casbah were declared the champion of this first National CP Football Tournament.
Words from President Boufellah Mustapha
"First I would like to thank the International Federation of CP Football (IFCPF) for their commitment and dedication during the training session of November 2019 in Algiers, it is thanks to the trainers and to the efforts of IFCPF that CP Football was born on July 3, 2021 in Algiers.
We did our best to bring together these four first teams around a national tournament commemorating Mr Aidoud Omar, the founder of sport for the disabled in Algeria. Hoping thus to encourage the formation of other new teams on the national territory and why not the formation of a national team in the near future."