2016-05-16
San Luis to host IFCPF 2017 CP Football World Championships
News
IFCPF awarded the IFCPF 2017 CP Football World Championships to Argentina, which will be hosted in San Luis from September 3rd – 22nd 2017.
"Our intention is to foster this spirit, and that is why Argentinian Federation of Sports for People with Cerebral Palsy (FADEPAC), the Argentinian Federation of Cerebral Palsy football (FAFPC) and the Argentinian Paralympic Committee (COPAR) want to organize the IFCPF 2017 CP Football World Championships."
"FADEPAC and FAFPC have worked with great motivation to place CP football at a high level. We have grown in the last years to reach high level clubs, players and coaches; today we have three National Teams:
Senior Team
U 18-Team
U 16-Team
We also have 6 local leagues, 8 development schools and National tournaments, both recreational and professional. Three years ago, we only had 4 clubs, 2 coaches and 30 players.
We are proud to promote that people with disabilities could discover, enjoy and live sport to its peak."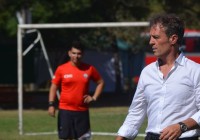 The Argentina coach Osvaldo Hernández is very proud that his country has the opportunity to host this important CP Football event. In a personal message to IFCPF President Sandy Hermiston he stated: "I would like to express my deepest gratitude for choosing Argentina to host the IFCPF 2017 CP Football World Championships in San Luis. I believe the philosophy of the IFCPF fully agrees with our way of working".
The city of La Punta San Luis
Symbol of progress, learning and entertainment, the city of La Punta spreads out beautifully and almost futuristically, captivating everyone visiting its territory.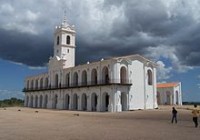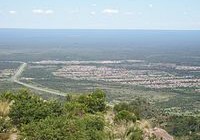 The climate of San Luis is exceptional. During wintertime, it is especially cold in the mornings, and in summer there are fresh breezes from the gorge of Suyuque. The Sierras de San Luis can be seen on the East, and on the West a wide horizon. Once the rain is gone, it's clear and during cloudless sunsets some of the highest peaks of the Andes Mountains can be seen.
During the season when the championship takes place, the temperature is very nice, ideal for practicing sports, varying between 18°C and 23°C with mostly sunny skies.
Watch this video to see more of San Luis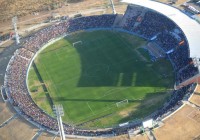 Provincial Juan Gilberto Funes Stadium
The Provincial Juan Gilberto Funes Stadium is a multi-purpose stadium located in the city of La Punta, San Luis, Argentina. It was inaugurated on March 27, 2003 in a friendly encounter disputed between Independiente de Avellaneda and Velez Sarsfield in Buenos Aires.1 has capacity for 15,062 seated spectators and meets all requirements set forth by FIFA to be the largest and best stadium San Luis infrastructure.