2023-02-09
Pararoos v USA | Sydney 2023
News
Recently the Pararoos, Australia's national CP Football team, hosted an international friendly series against the USA in Sydney. This was only the Pararoos' second match on home soil in 23 years. The Pararoos returned to Cromer Park, where they played in 2019, to host one training match (Tuesday 31st January), and one closed match (Thursday 2nd February), culminating in a blockbuster open match on Saturday 4th February.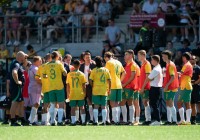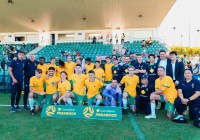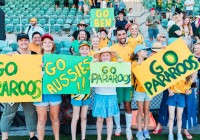 Photo credit Ann Odong & Tristan Furney
CP Football is often the forgotten game, but in Australia, Football Australia believes these teams deserve the same opportunities to play on home soil in front of their fans, just like other senior national teams.
Football Australia's (FA) goal for this event was to replicate what they do with the Socceroos and Matildas. The open match on Saturday was sold on Ticketek and attracted more than 1000 fans. The match was broadcast live and free across Australia with FA's broadcast partner, Channel 10. This was the first time CP Football has been seen on commercial television in Australia. FA also created a stream so that our US friends could watch the match from home. FA ensured they had merchandise to sell to fans as well as match day activations like community pop-ups, DJ music, face painters and of course, some fantastic pyrotechnics to welcome the teams onto the field.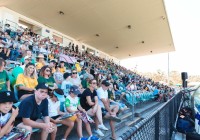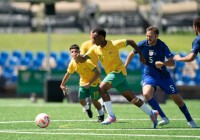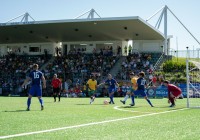 Photo credit Ann Odong & Tristan Furney
The event was a huge success, not just from a high-performance aspect, but for the football fans and all abilities communities right across Australia. We can't wait to deliver this on a larger scale for the 2023 IFCPF Asia-Oceania Championships in Melbourne.
Football Australia believes this is where CP Football belongs. Alongside other senior national teams. Celebrated, valued, and respected.
Click below to find out more about Football Australia