2015-07-02
Paralympic Qualification Update
News
Following the conclusion of breathtaking 2015 CP Football World Championships, hosted at St George's Park in England, the attention now moves towards the first CP Football World Championships Under 19 in August hosted in Nottingham (England) and ParaPan American Games in Toronto, buidling to the 2016 Rio Paralympic Games.
As the Rio 2016 Paralympic games get ever-closer, further CP Football competing nations earn their place as one of the eight teams that will take to the field at the Deodoro Stadium.
Places are awarded to the countries through competing in the 2014 European Championships, 2014 Pan Asian Games, 2015 Parapan American Games and the 2015 CP Football World Championships.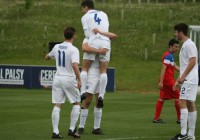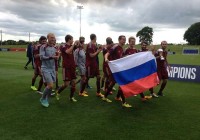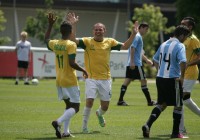 Teams qualified so far:
| | |
| --- | --- |
| Qualifying Country | Method |
| Brazil | Host Country Allocation - The host country directly qualifies |
| Ukraine | Regional Qualifier Allocation - Winner of 2014 European Championships |
| Netherlands | Regional Qualifier Allocation - Runner-up of 2014 European Championships & ranked in the top 8 at the 2015 World Championships |
| Russia | 2015 World Championships Allocation |
| Great Britain | 2015 World Championships - England (appointed as the qualifying country for Great Britain) ranked 5th in 2015 World Championships |
| Republic of Ireland | 2015 World Championships - Ranked 6th in 2015 World Championships |
| USA | 2015 World Championships - Ranked 7th in 2015 World Championships |
| TBD | Regional Qualifier Allocation - Dependant upon ParaPan-Am |
For further information about qualification criteria, please see "Rio 2016 Paralympic Games - Qualification Guide (April 2015)" document in the downloads section of this page