2017-09-21
No end to excitement in San Luis!
News
Although many anticipated which teams will finally fill the first four places in the tournament, many were surprised by the results over the past two days.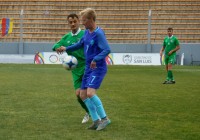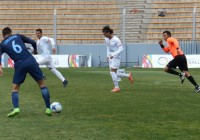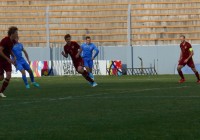 One of the big surprises in the competition was the USA team that beat Brazil 3 – 2. The last time this had happened was 21 years ago in Atlanta in 1996.
In the match between England and Iran, the English team once again showed its strength. Although Iran beat England 3 – 1, it was no easy victory for the Iranians. The teams of England and USA are definitely moving closer to the top 4 teams and could be contenders for one of the top positions in the very near future.
Argentina will not be very satisfied with their performance and were only able to beat Norther Ireland 1 – 0. Argentina will have to fight for the 9th position in the competition against Australia. Ireland beat Netherland 5 – 1, and although the Dutch team consists of young players, it didn't lessen the joy of the victory in the Irish camp.
The most anticipated match of the day was between Russia and Ukraine. As expected, it was a very tactical match which ended in a penalty shoot-out with Ukraine scoring 4 goals against Russia's 2. This victory paved the way for Ukraine to the finals on Saturday when they will play against Iran. Russian will play against England for the bronze medal.