2018-10-30
New South Wales crowned as 2018 Australia's champions
News
For the tenth time in a row and the fourteenth time all together, the New South Wales team has won the National Championships in Australia. Four states participated in this 4-day tournament from 11th till the 14th of October in Valentine Sports Park, Sydney, playing each other twice before competing for the medals on the final day. The final was streamed live on Facebook with over 11,000 people viewing it online.
Victoria made the final for the second time to finish second, whilst Capital Football claimed the bronze medal, which was their highest achievement for them in this competition. Western Australia finished the tournament fourth after a 3-2 loss in the bronze medal match.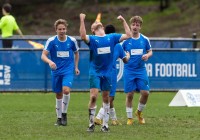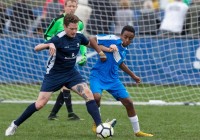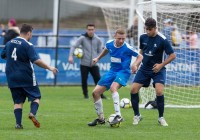 Football Federation Australia awarded the following players:

• Young player of the tournament: Connor Bunce (Western Australia)
• Player of the tournament: Daniel Campbell (New South Wales)
• Goalkeeper of the tournament: Christopher Pyne (New South Wales)
• Joint Golden Boot: Benjamin Roche (Victoria) and Connor Marsh (New South Wales) 10 goals each
• Bronze medal match MVP: Cameron Gudgeon (Capital Football)
• Gold medal match MVP: Cosimo Cirillo (Victoria)


David Barber won the Pararoo of the Year award, whilst Daniel Campbell won the Young Pararoo of the Year award.