2018-10-29
Huge wins for USA and Argentina on day 2 of Copa América
News
The scoring in Pool B was off the charts on Sunday as the United States and Argentina managed to end up in double digits. The 1-11 win over hosts Ecuador put USA in the semis and Argentina joined them with their 2-12 victory over Venezuela. On Tuesday the top contenders will fight for first spot.
In Pool A Brazil are the first to advance to the final four after beating Colombia 4-1. Canada are still in contention for the semi-finals, they beat Chile in an exciting close game.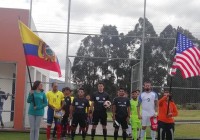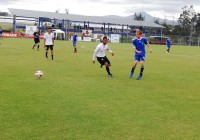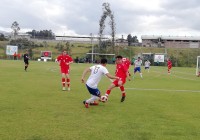 A very clear victory for the United States that fully controlled the match. Ecuador was only able to create some opportunities through its captain Nicolas Aires, who scored the unique goal for the locals. USA bench player Shea Hammond scored a remarkable hattrick.
Brazil had the total control of the match from the beginning, but only got to score its first goal at the end of the first half. Colombia tried hard to defend, but could not avoid the other goals from the Brazilian squad. With this win, Brazil has guaranteed its slot in the semifinals.
Easy win for Argentina over Venezuela, the Argentinians probably had one of the top scorers of the competition within its ranks. Mariano Morana scored eight times in a gorgeous match for him. Although Venezuela started quite well in attack, they never were able to stop Argentina. However, their improvement from the last tournaments is notable. Now Argentina will face USA to decide the 1st position in Pool B while Venezuela will be playing for the third position versus Ecuador.
Canada beat Chile in a very even match that kept the attention of all present up to the final whistle. Canada scored its second goal at the moment Chile was very close to the tie. A goal scored by the Chileans made the end of the match a very thrilling one. With the win, Canada plays for a tie against Brazil to advance to the semifinals.
Click here for more information and pool standings.