2018-10-28
Argentina, Brazil, USA off to a great start
News
Top seeds Brazil, United States and Argentina managed to win their opening matches without too much hard work. Especially Argentina had a great run, scoring seven and only conceding one goal. Brazil kept its own goal clean and put away four themselves. The USA took full control of the match after 20 minutes and ran to a 5-1 win. The only draw was an unexpected one, as Colombia held fourth ranked team Canada at 1-1.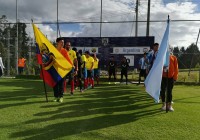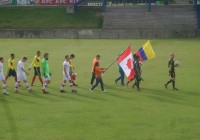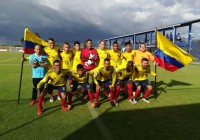 USA had no problems beating Venezuela in the first match of pool B. Although the South Americans tried hard in the beginning of the match, the North Americans controlled the whole match.
Although Chile stayed organized throughout the match and played a very seriously, they were unable to bring too much danger to the Brazilian area. 
After a strongly competed start, Brazil took control of the match and scored the two first goals after easy combinations. 
Evandro de Souza scored twice for the Cariocas and after the second half an early goal from Uribajara and an unlucky own goal from Oscar Palma sentenced the match.
Argentina beat Ecuador without any difficulties. The home team had the support of an enthusiastic group of fans as it was its first international appearance. But the Argentinians showed their power and had total control of the match.
The draw against Cananda (ranked 4th in Americas) was a huge result for Colombia in a very competitive and tough match where none of the opponents was able to control the match and the ball. A right 1-1 that shows the equality of the match with goals scored by Freddy Imbachi at the 14th and the tie scored by Duncan McDonald at the end of the first half. This initial result will bring more interest to the group.
Click here for further information.