2018-10-31
Colombia through to semi-finals after extra time goal
News
The 61st minute goal by Otero Carabali sent Colombia through to the semi-finals, as Canada suffered a devastating 11-0 loss against Brazil. The Canadians would have secured a spot in the Final Four with a draw, but Brazil proved to be the far better team. Colombia will now face Argentina in the semi on Thursday, in a very tight match the Argentinians beat USA by 1-0. Hosts Ecuador couldn't win their first match this Copa, Venezuala outplayed them 8-2.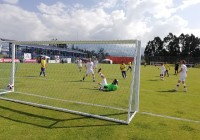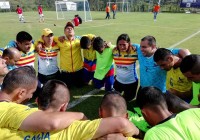 The biggest surprise this Copa América in Ecuador comes from Pool A, where the fourth seed for the tournament, Canada, failed to qualify for the semi-finals. After a draw against Colombia and a narrow victory over Chile the team coached by Drew Ferguson was unable to pose a threat to Brazil, the topseed of the tournament. The half-time score was 4-0, after the intermission Brazil continued furiously, scoring four times in five minutes. The final score was 11-0. Brazil will now face the United States in the semis on Thursday.
Due to the big loss of Canada, Colombia could equal the amount of wins when beating Chile. They managed to do this in the extra time, Otero Carabali scored in the 61st minute. With the win they were at 4 points, same as Canada. The goal difference for Canada was 3-13, whereas Colombia had 3-5. The Colombians move on to the Final Four where Argentina will be the next opponent.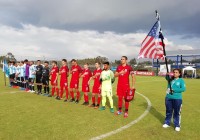 The United States and Argentina fought a fierce battle for top spot in Pool B. It was a very tactical match where the only goal was scored by the tournament's top scorer Mariano Morana. He finished a perfectly executed counter-attack. Argentina have won all their matches with a total goal difference of 20 goals scored, 3 against. The United States will have to beat Brazil for a place in Saturday's final. Brazil also won all their matches, with a goal difference of 19-1.
In the last pool match Venezuela and hosts Ecuador were fighting for their first points of the tournament. The home team was cheered on by the crowd, but it wasn't enough to get them their first points. Venezuela was leading 4-2 half way and increased the lead by another four goals in the second half. Venezuela ended up third in the pool, setting them up with a match against Chile for the places 5-8. Ecuador will play Canada.
For more info, click here.