2018-11-02
Argentina and Brazil to play in grand final Copa América
News
The final of the 2018 IFCPF Americas Championships will be played by Brazil and Argentina. In a tight match Brazil managed to outplay the United States 2-1. The top two seeds of this tournament made it a thriller of a match that kept everyone on the edge of their seats. Two goals by Magelhaes paved the way for Brazil. In the gold medal match on Saturday Brazil will face Argentina. The top scorers of these Championships once again made themselves heard. Morana scored three against Colombia, making sure that the unbeaten Tigres will play for the title.
Cananda and Venezuela beat Ecuador and Chile respectively, setting them up for a battle for fifth place on Friday. Hosts Ecuador and Chile haven't won a match yet, but that will change once they face eachother on Friday for seventh place.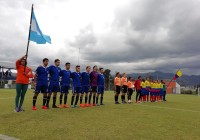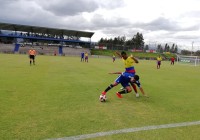 In the first semifinal of the day, Argentina beat the surprising team of Colombia by 6-0. The Colombians tried to make a hard defense in the beginning of the match, but the top striker of the competition, Mariano Morana, was one more time the MVP of the match, scoring three goals and assisting for another one. Argentina guaranteed its slot in the great final against Brazil next Saturday.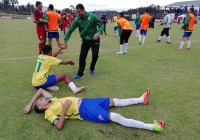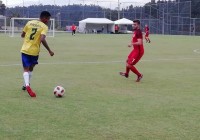 The most expected match of the day was Brazil versus USA, it was a very even and interesting match. The first half was very tactical, with the Brazilians with more ball possession and the Americans trying to score in counter-attacks. The second half was also even, but two goals scored by Ubirajara Magalhaes on the 40th and 45th minutes gave a great advantage to the Brazilians. One goal scored by Andrew Bremer on the 58th minute gave a thrilling end to the match. The USA tried hard, got a couple of chances to score and get the tie, but unsuccessfully. With the result, Brazil plays Argentina in the great final and the USA play Colombia for the third position on Saturday.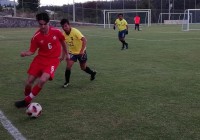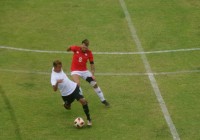 In the last years Venezuela have improved their attack capacity. Jose Quintana on the 8th and Cristian Moreno on the 45th minutes scored the goals. However Chile was always bringing danger to the -Vino Tinto- area but again they were unable to score until the 57th. The score clearly reflects the equality between both teams. Chile will face Ecuador tomorrow, fighting for the 7th position.
Canada versus Ecuador was an interesting match between two equal teams. 
Both teams played their best, especially Ecuador that improved a lot from their first appearance. However, although they had lots of opportunities to tie the game, an excellent performance from Damien Wojtiw, Canada goalkeeper, avoided any Ecuador option to tie the match. Canada goes on to the match for fifth place against the Venezuelans.