2018-11-29
Iran are the 2018 IFCPF Asia-Oceania Champions
News
After being crowned as the 2006, 2010 and 2014 Asian champions, Iran now are the first ever Asia-Oceania champions. By defeating Australia in the final match of the round robin competition the hosts of the 2018 tournament ended up on top. The 2016 Paralympic silver medallists have won all of their four matches, scoring 30 goals as they went along, only conceding two. Both Iran and Australia have qualified for the 2019 IFCPF World Cup to be hosted in Seville, Spain.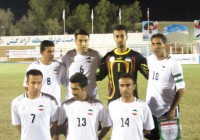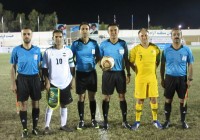 The last match of the tournament, Iran versus Australia, was like a final. Both teams were on top of the ranking with 9 points each. However Iran decided the game already in the first half (4-0) and beat Australia 7–0 to become champion of the region. Iran's number 10 and captain Abdolreza Karimizadeh went on to be the top scorer of the tournament with 13 goals and had a great contribution to the winning team.
In the match that decided the bronze medal, Jordan beat Thailand 8-2. Thailand missed one of their best players, captain Wanna Nattapong, because of a suspension and that certainly affected the result. Jordan played very intelligently and used all their opportunities in the first half. Half time result 6-0. In the second half Thailand never gave up, scored 2 goals and had a couple of opportunities to achieve a better result. Final score 8-2. The bronze medal was well deserved for Jordan which entered for the first time the international competition with a new team and was the surprise of the tournament.
The Australian Christoper Barty was awarded as the goalkeeper of the tournament. The award for the MVP went to Mohammad Diabat of Jordan.