2018-11-27
Iran and Thailand win without conceding a goal in Tuesday's matches
News
In the make-up matches for last Sunday's postponed fixtures due to heavy rain, Thailand and Iran came out victorious. Both teams kept their goal clean, South Korea and Jordan were unable to get a ball passed the goalkeepers. Thailand got its first victory, beating South Korea 4-0. Hosts Iran lead 5-0 at half-time, adding three goals in the second half.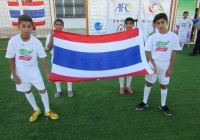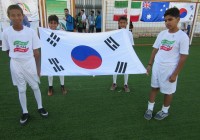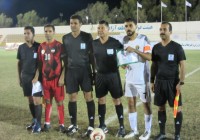 In an exciting match Thailand beat South Korea 4-0. It took till the 28th minute before Captain Wanna Nattapong from Thailand found a gap in the defence of South Korea. Half time result 0-1. Also in the second half Thailand dominated the game and again Nattapong scored. Because of unsportsmanlike behaviour he was sent of and Korea tried their best to score and maybe to get to a tie. However Tailand had two counter attacks and finalized the game at 4-0.
The silver medallist of the last Paralympic Games had an easy win towards Jordan which participate for the first time in an international event. With 5 goals in the first half and 3 goals in the second half there was no doubt about who was the dominant team in the game. Iran now is equal in points with Australia on top of the ranking.