2018-11-27
Australia en route to World Championships, Jordan take first win
News
After having an unscheduled day of no football due to heavy rain, the players went onto the pitch again on Monday for the 2018 IFCPF Asia-Oceania Championships. Australia managed to secure a second win, Jordan had their first match in which they beat South Korea. For Jordan it was their first match ever on a regional title tournament. Australia are just one win away from earning a World Championship ticket.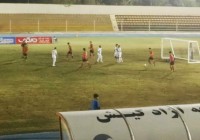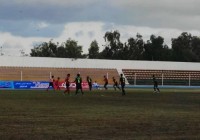 Australia also had a victory in the second match of the tournament. The first chance was for the captain of Thailand. For open goal he missed a great opportunity to score the first goal in this important match. However in the 18th minute it was the young Daniel Campbel who scored for the Paraoos and also his first goal in an international tournament. In the extra time of the first half he doubled the score. Half time 0-2. In the second half Thailand played a bit more on the offensive, but with a goal in 41st minute Lynch Taj decided the match. Australia are now in the lead of the table with 6 points.
In their first international appearance ever, Jordan beat South Korea with 5 - 2. Mohammed Diabad was the most successful striker in the match and he scored three goals. In the first half Jordan took the lead with 2-0 but South Korea did not give up, came back and scored just before half time 2 - 1. Soon after the kick off Jordan regained a 2 goals difference lead: 3-1, but again South Korea came back 3 - 2. They tried to score the equalizer, but with two effective counters Jordan achieved the 5-2.
Tuesday will feature the two matches previously scheduled for Sunday, but heavy rains prohibited the teams from playing. The schedule is as below:
16.00 IRST (13.30 CET) South Korea vs. Thailand
18.00 IRST (15.30 CET) Iran vs. Jordan