2015-07-31
Inaugural 2015 CP Football World Championships Under 19
News
Building upon the success of an amazing 2015 CP Football World Championships in England, the International Federation of CP Football are delighted that in the same year England will host the inaugral CP Football World Championships Under 19 in Nottingham as part of the CPISRA World Games.
This tournament represents a key focus for the IFCPF on developing the youth levels of CP football to increase participation and introduce young players to international level competition.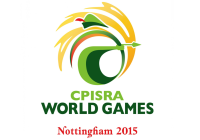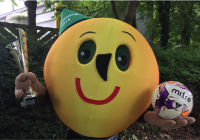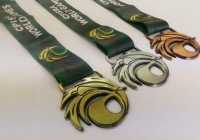 Nottingham 2015 CPISRA World Games
Cerebral Palsy Sport have invited member nations to attend the Nottingham 2015 CPISRA World Games, which will take place from 6-16 August 2015. Cerebral Palsy Sport plan to stage a world-class event for all levels of ability and are looking forward to welcoming the world.
The Nottingham 2015 CPISRA World Games will be held in the heart of the historic city of Nottingham, England with the majority of events taking place on the new iconic Harvey Hadden Sports Village, with the kind support of Nottingham City Council. The other competition venue is the Nottingham Indoor Bowls Centre for the Bowls.
The competition programme will include Athletics (including RaceRunning); Bowls; Swimming; Table Cricket and Para- Taekwondo. The Games will also stage the inaugural IFCPF Under 19 CP Football 7-a-side World Championships.
The Opening Ceremony for the Games will take place on 9th August at the Harvey Hadden Sports Complex and the Closing Ceremony will take place on the evening of Saturday 15th August.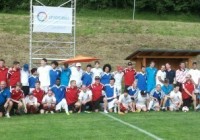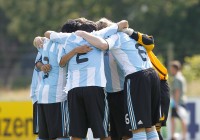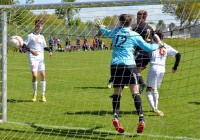 IFCPF 2015 CP Football World Championships Under 19
The Cerebral Palsy Football World Championships Under 19 will be held from Monday 10th August to Sunday 15th August 2015 at Harvey Hadden Sports Complex, Nottingham, England.
All tournament matches will be played at Harvey Hadden Sports Village on the designated match pitch, alongside the two training pitches.
The tournament will begin with a group phase, for which the 7 teams are divided into two groups. The teams will play in a round-robin format within each group, with all teams playing each other once.
The top two teams in each group will qualify for the second round, from which the winners of each game will progress to the final stages to determine the tournament winners and runners up. The runners up in the second round will place for third and fourth place. Places fifth to seventh will be decided in a three team round robin.
England will play the Netherlands in the opening game on 16th June 2015 at 11.00am, with the final being held at 15.00pm on 15th August 2015.
Key Dates:
| | |
| --- | --- |
| 7th August | Start of Classification and Training |
| 9th August | End of Classification and Training |
| 9th August | Opening Ceremony |
| 10th August | Start of competition |
| 15th August | Final day of competition |
| 15th August | Closing Ceremony |
Participating Countries
| | |
| --- | --- |
| Australia | Netherlands |
| Brazil | Russia |
| England | Scotland |
| Japan | |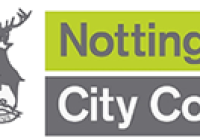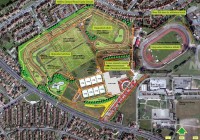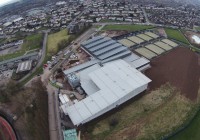 Harvey Hadden Sports Village
£16 million redevelopment opening soon!
The final touches are being made at Harvey Hadden Sports Village ahead of its official opening in September 2015! The £16m redevelopment includes £1.94m from Sport England's Iconic Facilities Fund
State-of-the-art facilities include:
50 metre swimming pool with two adjustable pool floors which can divided into two 25 metre pools
two multi-use activity studios for fitness, movement and dance
fitness room/gym
health suite - sauna, steam room and Jacuzzi
a 1.5km closed road cycling circuit
expanded athletics track from 7 to 8 lanes
upgrades to the existing football pitches
three new squash courts
new male and female dry changing rooms
new pool changing village with baby, disabled, and group/school changing areas
improved access and facilities for disabled people, including a 'Changing Places' facility
pool viewing and spectator seating
vending area and Bean Culture cafe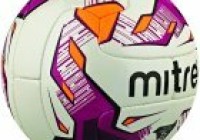 Tournament Match Ball
The Ecciita, translated from Italian meaning 'excite', will play its part in the exciting football throughout this tournament.
Eye-catching purple and orange graphic, the Eccita V12 is set to be one of Mitre's most popular match balls
Revolutionary 12 panel match quality football, double-coated to resist scratching and damage and developed for use by serious players in a competitive match situation.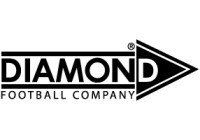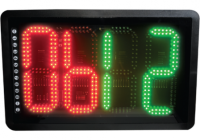 Electronic Substitution Board
The Local Organising Committee and IFCPF are very grateful to Diamond Football Company who have kindly supplied an Electronic Substitution Board for use during the tournament. This specialist piece of equipment will help to give players and teams a more professional experience and add to the atmosphere during matchdays.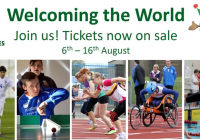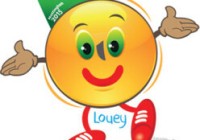 Tickets
Nottingham 2015 will be welcoming the world to the city in August and you can now catch some of that international sporting action; 13 countries from across the world will be competing in 5 competitive sports.
Tickets are now on sale for all the events for the Games – Please click the link at the top right of this page