2015-07-16
IFCPF seeking to appoint an Athlete Representative
News
CALL FOR NOMINATIONS
IFCPF is seeking to appoint an athlete representative to serve on our Board of Directors until our first General Assembly. As part of the on-going growth and development of the new International Federation of CP Football, which took over governace of CP Football from 1st January 2015, an Athlete Representative will be key to sharing an athlete's perspective and voicing the ideas and feedback for the future development of our sport.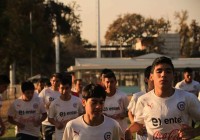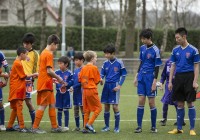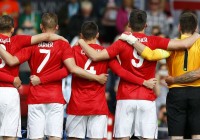 To be eligible for election, an individual must be a recently retired athlete, having competed internationally in the last 4 years in Football 7-a-side (CP Football) preferably at the World Championships, Regional Championships and/or London 2012.
Candidates should have strong qualities of leadership, accomplishment, knowledge and respect, both on and off the field of play. IFCPF particularly welcomes candidates with experience in and commitment to the advocacy of athlete related issues.
Please complete the Nomination Form in full. The nominated athlete should personally complete the Nomination Form. An electronic photograph of the nominee for future publication on promotional material needs to be submitted electronically (see attached Nomination form for specifications).
If appointed, representatives are expected to devote the necessary time required to fulfil the work of IFCPF and to attend relevant activities (e.g. meetings).
Once appointed, IFCPF will cover the necessary travel, accommodation and meal costs for representatives to attend specified meetings and activities.
As the working language of IFCPF is English, nominees should have a good working knowledge of English in order to be a valuable contributor to discussions. Members who do not speak English are welcome on the Council, but the costs of translator expenses are the responsibility of the nominating member.
The nomination forms should be returned no later than Friday, 31 July 2015, 24:00 CET by email to aholland@ifcpf.com
PLEASE NOTE THAT LATE NOMINATIONS OR INCOMPLETE FORMS WILL NOT BE ACCEPTED
Please 'Letter' and 'Nomination Form' in the downloads section on the right of this page