2016-12-12
IFCPF support more nations to develop CP Football opportunities
News
IFCPF course instructors have recently returned from delivering CP Football workshops in Peru and Malaysia, helping to inspire more coaches, classifiers, support staff and players to develop the game of CP Football in their country.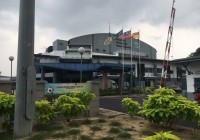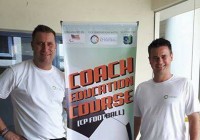 Peru - 7th - 9th December 2016
Supported by NPC Peru, IFCPF delivered a CP Football Workshop in Lima, Peru to a group of physical education teachers and professionals. Delivered by IFCPF Head of Classification Raúl Reina, former Brail National Coach Paulo Cruz and IFCPF Classification Committee member Dr Jorge Parra, the course was a great success.
Malaysia - 8th - 10th December 2016
Working in partnership with NPC Malaysia and coordinated with support from the Asian Football Cenfederation, course instructors René Jurrius and Kai Lammert worked with local coaches to develop their knowedge, understanding and skills.
Over two and a half days the coaches learned about how to coach CP football players, the basics in classification, player recruitment, constructing and running a training session and they got given all the tools that are required to run a successful CP football program in Malaysia.
It was very exciting to see that all the Development plans that were constructed within the course are already on their way to be implemented over the next few weeks in the various regions in Malaysia.
The feedback from the participants was overwhelmingly positive. The commitment and eagerness to learn from all participants needs to be commanded and most participants would have loved to have a few more days added to the schedule.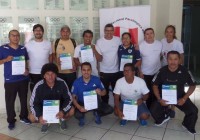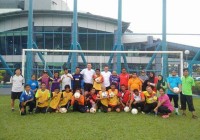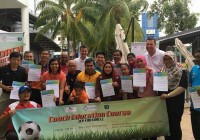 | | | | |
| --- | --- | --- | --- |
| Country | Tutors | Participating Countries | Number of Participants |
| Peru | Paulo Cruz, Raúl Reina | Peru | 9 |
| Malaysia | René Jurrius, Kai Lammert | Malaysia | 16 |