2016-12-21
Team from Shanghai visit Europe
News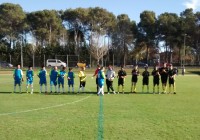 Shanghai v Catalonia
Shanghai team attended this friendly match with just 7 players and this probably marked the faith of the match.
The first minutes of the match were very competed, Catalonia team roster included some new and young but talented players that will probably be the immediate future of the team.
In 17' Rodolfo Babegael opened the score after some good opportunities from the Catalan team, a new promptly goal scored by Pedro Rodríguez closed the first half with a 2-0 for the Catalans.
In the second half the Catalan dominance continued and fruit of this two more goals. But Shanghai kept on trying to reach the Catalan goal and thanks to two nice conducted counterattacks Jie Chen and and Song Liu scored the two goals for the Chinese team.
A lately goal from David González closed the match with the final 5-2.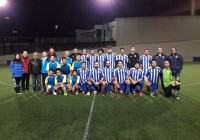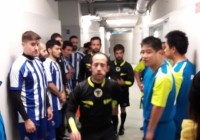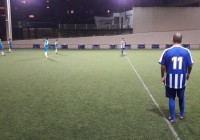 Shanghai v Porto
The friendly team from Shanghai arrived in Lisbon on the 14th December and came to Porto on the following day. They had a training session with some players form the Portugese national team in the afternoon of the 15th December and then a match with Porto Team in the evening. The result was 11-0 to Porto.