2017-10-16
England take gold in the first European Championships U19
News
The first CP Football European Championships U19 came to a close on Saturday, on the final day of competiton at the European Paralympic Committees 'European Para Youth Games 2017' in Genova, Italy. Following some fantastic football from the young players of the three compeiting nations, it was England that took gold to win the compeition.
Over 5 days of competition, all three teams put on some great performances and showcased the high level of training, skills and talent at the youth level of CP Football.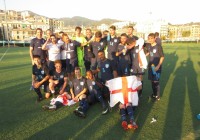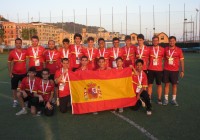 | | |
| --- | --- |
| Gold | England |
| Silver | Denmark |
| Bronze | Spain |
| | | |
| --- | --- | --- |
| Best Goalkeeper | Bastian Wedel Carlsen | DEN |
| Most Valuable Player | Santiago Macia Rovira | ESP |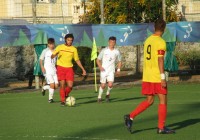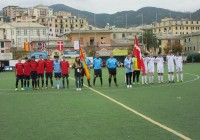 2018 CPISRA World Games
In build up the 2018 CPISRA World Games where the 2018 IFCPF World Cup U19 will take place, this years regional competitions have played an important part in preparing teams and building awareness of the sport at U19 level. Following on from the legacy of the inaugral 2015 IFCPF World Championships U19 in Nottingham, England, the World Cup in 2018 is part of IFCPF's commitment to the development of CP Football at all levels and supporting the complete pathway for players to enjoy the beautiful game.
EPYG 2017 - Questionnaire on psychophysical well-being
The attached questionnaire is composed of well established and validated scientific tools, that will be used in the framework of a scientific project, whose goal is assessing the self-perceived psychological and emotional well-being of young Paralympic athletes as compared to young disabled people that do not practice agonistic sports.