2017-10-17
Jose Luis Campo remembered as "a person with a great past, present and for the future as a legacy"
News
IPC sends condolences to the family of APC president Jose Luis Campo
The International Paralympic Committee (IPC) led by its President Andrew Parsons has sent its condolences to the family of Jose Luis Campo, President of the Americas Paralympic Committee (APC), who passed away suddenly on Monday (16 October) in Mar del Plata, Argentina.
Campo was a physical education teacher for youngsters with an impairment by profession and was instrumental in the development of the Paralympic Movement in the Americas.
He was elected the APC's founding President in 1997 and served two terms until 2005 working hard to establish and develop National Paralympic Committees (NPCs) in the region. He was elected President once again in 2013 and was currently serving his fourth term following re-election in March 2017 in Sao Paulo, Brazil.
On Wednesday (18 October), he would have celebrated his 60th birthday and leaves behind his wife Sonia Incaurgarat and three children Bernardo, Manuel and Josefina.
Andrew Parsons, the IPC's President who is currently in South Korea, said: "The Paralympic Movement has lost one of its most valuable members. Jose Luis Campo, President of the Americas Paralympic Committee, was an inspiration to anyone who knew him. His passion for the Paralympic Movement had no limits. I called him "maestro" [teacher, in Spanish] as he taught me so much over the years. His commitment with the Movement was beyond any comprehension.
"I will never forget how he organised almost by himself the Parapan Games 2003. It was amazing to see his passion exciting a group of volunteers in Mar del Plata and uniting them around the dream to deliver the best possible Games, with almost no funding, to the athletes of the Americas. He was a fighter, an example of resilience.
"The Paralympic Movement has a lost a good friend. His legacy to the Paralympic sport will live strong forever. It was a privilege and an honour to work alongside him. My thoughts are now with his family: Sonia, Manuel, Josefina, Bernardo."
A huge champion and advocate of athletes with high support needs, Campo during his first term as APC President oversaw the organisation of the inaugural Parapan American Games in Mexico City in 1999. Four years later they were staged in his home city Mar del Plata and he paved the way for the Games to be held in Rio in 2007, in the same city as the Pan American Games.
In order to give young athletes more opportunities in the region, he helped create the Youth Parapan American Games. The first edition was held in 2005 in Barquisimeto, Venezuela, involving athletes from 10 countries. He oversaw the latest edition this March in Sao Paulo with 800 athletes from 19 countries taking part.
In December 2015, months after the hugely successful Toronto 2015 Parapan American Games, Campo signed a historic agreement on behalf of the APC with the Pan American Sports Organisation (PASO).
Under its terms, the two organisations will work jointly on the bid process for future Pan Am and Parapan Am Games. The support also includes APC representatives being invited to join a number of Work Commissions, APC participation in PASO events, and PASO and the APC co-ordinating actions of National Olympic Committees, who are PASO members, to strengthen the working relationships with organisations of Paralympic sport in their respective countries.
During his current term as President, Campo was working closely with the Organising Committees of the Lima 2019 Parapan American Games and Managua 2018 Para Central-American Games, once again, in order to strengthen the Paralympic Movement in the Americas.
Away from the APC, Campo served on the IPC Executive Committee from 1997 to 2005 and was an IPC Governing Board member between 2009 and 2013. He was part of the Rio 2016 IOC Co-ordination Commission overseeing Latin America's first Olympic and Paralympic Games, an event that saw NPCs from the Americas win more medals than ever before.
Campo passed away in Mar del Plata after suffering a heart attack while participating in a fundraising walk/run event to raise funds to organisations fighting children's cancer.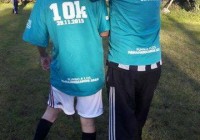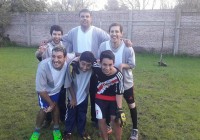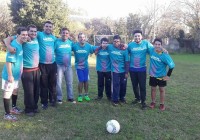 Founder of CIDELI (Club for People With Disabilities)
Founder of CIDELI (Club for People With Disabilities), from Mar del Plata City. He started the activities with CP Football in 1988, being joined by Marcelo Sanchez.
"He was a person with a great past, present and for the future as a legacy." - Marcello Sanchez
The club have a team of adult players and also a school for junior players. The club have been national champions many times and supplied many CP players to the Argentina National CP Football team.
He became the most significant and uncondicional promoter of CP Football not only in Mar del Plata, but also in the whole country.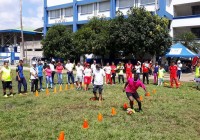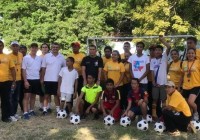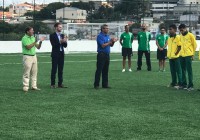 CP Football in the Americas
Jose Luis also supported the development of CP Football in many countries of the Americas. Due to the close partnership between IFCPF and the Americas Paralympic Committee (APC), IFCPF have delivered workshops in Colombia, Peru, Brazil, the Carribean and Nicaragua.
Campo's commitment to developing CP Football opportunities led to CP Football's inclusion in the Para PanAmerican Games and Youth Para PanAmerican Games, which will continue in Lima 2019.
A man who spoke very proudly of his roots in classification and the early years of CP Football, he will forever be remebered for his dedication and passion as a member of the CP Football family and Paralympic Movement.