2017-10-30
Ten-year-old Bryan Kilpatrick-Elliott making his mark in CP Football
News
by Holly Percival
Born in Doncaster, England, Bryan was born with right-sided Hemiplegia but has shown it to be no hinderance on reaching his dream; playing for England.
Having played mainstream football since he was eight years old, Bryan wanted to find a disability team that he could also play in. Through research and watching Youtube videos, Bryan's eyes were opened to a huge world of disability football.
Currently playing for four teams, Bryan is constantly trying to improve himself as a player which paid off with his recent selection for the England U14 CP Football Team.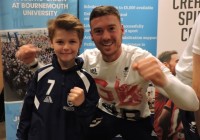 However, it wasn't an easy ride for Bryan at the start. With facing challenges such as a lack of confidence because he struggled with his physical ability, balance, speed and power, Bryan was not the player he wanted to be. With his clear focus to succeed, Bryan was able to improve and now has a lot of confidence in himself. With support from England captain Jack Rutter, Bryan's favourite player, he has been able to watch England live and meet the team, another dream he never expected to come true.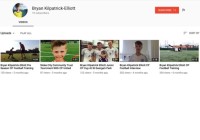 Telling Bryan's story
Bryan and his parents, Bryan and Emily, found the CP football community very welcoming and all the opportunities offered to Bryan were heart-warming. They believe that through telling Bryan's story as to how he got into CP football will help encourage other children to do the same. One way in which Bryan does this is through his Youtube channel in which he makes videos about CP football and all the exciting things it offers him and potentially others and hopes to inspire kids from around the world to get involved in CP football.
Inspired to get into CP Football?
If you want to get into CP Football, click here to see the contact information for our member in your country