2017-03-19
CP Football ready for Kick-Off at Sao Paulo 2017
News
IFCPF are extremely proud that CP Football is once again part of the Youth Parapan American Games, which will in 2017 form the IFCPF Americas U19 qualification tournament for the 2018 World Championships which will be part of the 2018 CPISRA World Games in Sant Cugat, Spain.
Developing the youth is a key part of IFCPF's work, helping to grow not only world wide participation but to help players fall in love with this beautiful sport at a young age.We are also very pleased to see teams with a lot of history taking part such as the hosts Brazil, who won gold in Bogotá-2009 and Buenos Aires-2013, but it is great to see Panama competitng who are a very new team to CP Football.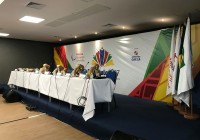 Americas Paralympic Committee - General Assembly
IFCPF attended the Americas Paralympic Committee - General Assembly to find out about the latest developments in the Americas region and to spread the word about CP Football.
Training and Classification
The six teams have been busy training and with players being classified over the ast few days, ahead of the tournament beginning on Monday 20th March.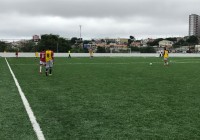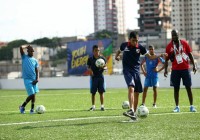 CP Football - Technical Meeting
IFCPF Technical Delegate, Paulo Cruz, led the first Technical Meeting with all of the head coaches from each team. This was a very important meeting, not only to deliver tournament information, but also because this will be the first tournament where new rules will be played. From 1st January 2017, all teams are now required to play with a minimum of two class FT5 or FT6 players. Teams also now have the opportunity to make substitutions within three opportunities during the match.
Following this meeting, IFCPF Head of Classification, Raul Reina, delivered a short update on the new developments and system for CP Football classification.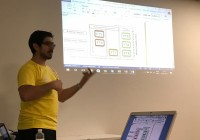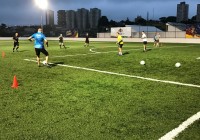 Referees - International Technical Officials (ITOs)
The tournament referees have all arrived ahead of the commencement of the tournament with 5 national officials joining the 4 internationals officials from the USA, Colombia, Brazil and Argentina.
Youth tournaments such as the Youth Parapan American Games give IFCPF an opportunity not only to develop young players, but also to add new referees to our international list and develop regional representation .
Head of Officiating, Skye Arthur-Banning, is one of the international referees for this tournament and will be spending time supporting some new officials to be part of the CP Football family.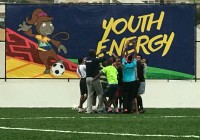 Competition
In Group A, Argentina is accompanied by Venezuela and Panama, while Brazil's group stage opponents, in Group B, are Colombia and Chile. The teams face off against the opponents in their group and the two teams with the best results from each group advance to the semifinals.
"There's a lot of expectation surrounding this team, surrounding these boys. The majority of them are in the national team for the first time, but I think that we're going to put into practice everything we have been training over the last two months. If we do that, I think we'll do a good job and win the gold medal", said Wagner Melo, coach of Brazil's 7-a-side football team.
To stay up-to-date with all the scores and tournament standings, click here