2020-03-06
2020 IFCPF CP Football(f) Development Camp
News
Following a fantastic response to our inaugral 2020 IFCPF World Cup (female) which takes place in Sant Cugat, Spain in June; IFCPF are pleased to share the addition of a development camp for female players.
The 2020 IFCPF World Cup(f) is taking place alongside the 2020 IFCPF Nations Championships(m), and both have already attracted a great number of entries.
As part of IFCPF's commitment to the development of the female game, it our intention to not only provide an elite level competition platform but also to ensure all players have an opportunity to be part of CP Football relative to their age and stage of development.
A video from the 2019 IFCPF CP Football (f) Camp - Europe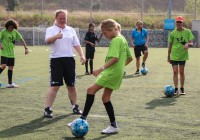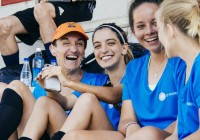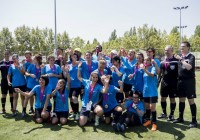 2020 Development Camp
The 2020 IFCPF Development Camp(f) will provide additional participation opportunities for more countries and individual players to attend the event. The camp will be led by a qualified coach and volunteers, involving football training activities, socialising and team builiding and observation of matches at the 2020 IFCPF World Cup(f) and 2020 IFCPF Nations Championships(m).
More information is available here