2018-12-11
Vasco de Gama 2018 Brazilian CP Football champions
News
In a close competition Vasco de Gama ended on top of the chart at the 2018 Brazilian CP Football championships on December 2. The round robin format meant that the final match between Vasco de Gama and Caira was to be considered as the gold medal match. The 2-2 end result was enough for Vasco de Gama, as they had a better goal difference.

ANDE hosted the 2018 Brazilian PC Soccer Championship - First Division, with the support of the Brazilian Paralympic Committee, which parted its modern facilities at the Brazilian Paralympic Training Centre, which is the greatest legacy of the Paralympic Games Rio 2016 and is located in the city of São Paulo.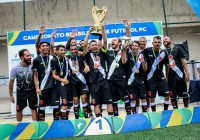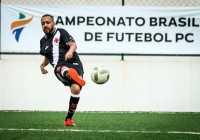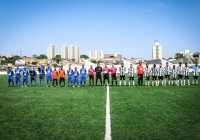 The 2018 edition of the Championship counted on 6 teams playing in a single round robin format where all teams played each another in search of Brazilian's most important CP Football title.

Both the first and second division, were carried out using the old functional classes C5, C6, C7 and C8. During the six days of the event, a board of seven classifiers evaluated thoroughly one team per day to determine the new classes in the FT1, FT2 and FT3 system, which will be used in the 2019 National Championship and are already used in the IFCPF international events.

The competition started on November 27, after the opening ceremony and followed from the 28th on with 3 matches per day. The representative of the IFCPF, Paulo Cruz, was present throughout the championship and attended to a very well organized event.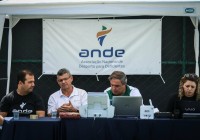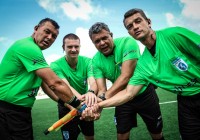 Championships featured in Football App
The app PLACAR ESPORTIVO (available for Android and iOS) was used, and anyone could keep up-to-date on the competition through their smartphones. The app brought the complete table with the club shields and photos of all the athletes.

All matches could be tracked in real-time with online comments, full table with all game dates, times and locations. Access to information of all teams: club score, position, goal balance, number of yellow and red cards, etc.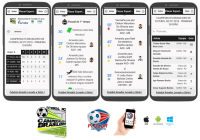 Vasco de Gama are the 2018 champions
The teams Vasco da Gama and CAIRA won 4 games each and in the direct confrontation they tied 2-2. The winner was decided in goal overbalance criteria, Vasco de Gama had scored 40 goals and conceded only 2. CAIRA had scored the same amount, but had to allow six goals to be made against them.

No team has been demoted to the 2nd division and in 2019 the Championship will have 8 teams.