2018-12-13
Developing a united game in South Asia
News
IFCPF will deliver a CP Football coach education course in Dhaka, Bangladesh from 14th to 16th December 2018. The workshop aims to support new countries to develop CP Football programmes, educating them on 'What is CP Football', an introduction to classification, coaching delivered in theory & practical sessions and how to develop CP Football.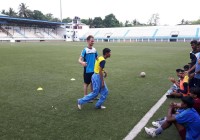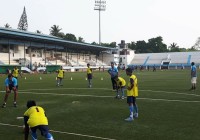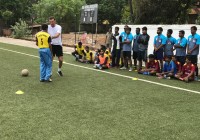 The course is being hosted by ARDRID (Association for Research Development and Rights Implementation for Disabilities), and supported by the National Paralympic Committee (NPC) of Bangladesh and Bangladesh Football Federation (BFF). The Bangladesh Football Federation have also kindly offered their facilities at the BFF House as the venue for the course.

To widen the impact of IFCPF's development programme, the course will be attended by representatives from Bangladesh, India, Nepal, Pakistan and Sri Lanka, supporting the South Asian region to come together. IFCPF believes that by uniting a sub-region from the start will help to create a united game, allow countries to support one another and create a foundation on which to develop sub-regional competition.

Paul Smalley, BFF National Technical Director shared the support from BFF, saying "From my perspective as the National Technical Director, the Technical Department is supportive of developing CP Football. We are keen to develop meaningful relationships at the Federation for the development of the game in Bangladesh."

If you are interested in IFCPF's coach education course or other development programmes for member countries please click here.