2020-03-31
The Power of CP Football – Nicole's Story
Video
Written by Sharon Wong - IFCPF Communications Officer (Asia-Oceania)
Nicole's story of how football motivated her recovery after experiencing two strokes and helped her achieve success on and off field proves that football is more than just a game. It can change lives.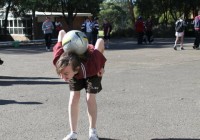 To say Nicole lives and breathes football is an understatement. As a child, she always had a ball at her feet, inside, in the backyard, in the park with friends and family. She was captain for her school's football teams. She played in multiple indoor and outdoor teams and if she wasn't playing, she would be supporting her teammates on the sideline.
In her teens, she was selected in various football tournaments to represent her surrounding suburbs. Growing up to play football so much made Nicole into a quick, skilful and agile player. However, this did not come without hard work and training. Everyday after school, she would watch YouTube videos of famous footballers like Ronaldinho, doing freestyle tricks and playing football to motivate her to practice hard and master these skills herself. Her favourite trick was to juggle the ball and catch it behind her neck. However, all that came to a halt when she suffered two strokes at the age of 21.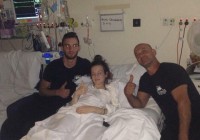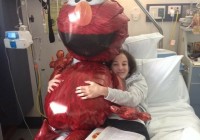 In her final year of University, Nicole suffered two strokes which left her with paralysis in the whole left side of her body. She spent ten weeks in hospital recovering and training her brain to do movements that were once natural but now incredibly difficult.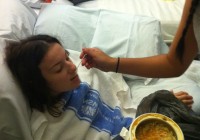 "I realised I took so many everyday action and tasks for granted like learning how to sit up straight, how to feed myself, shower myself, brush my teeth, comb my hair, pick things up with my fingers and hands, read, write, stand up, walk, run and how to get dressed."
Nicole had one goal in her mind. She wanted to play football again. Throughout her recovery, this was her main motivation and the reason for her successful recovery to date. Every afternoon, after her physiotherapy session in hospital, she would stay back and have a kick with the physiotherapists. They would bring her along to the nearby park for a small sided game or shooting practice. Whilst this may seem like a normal activity for most people, this gave her so much joy as she had something to look forward to and be excited about every single day. Once she was home, she began working on her ball skills but soon realised that things were going to be very different to what she had known.
"It felt so different after the strokes. My left leg felt very heavy and it was hard to lift and control it. It would fatigue very quickly. It was hard to accept that this is my reality knowing what it was like for all my limbs to be strong and coordinated to suddenly having the limbs on one side of my body lose function."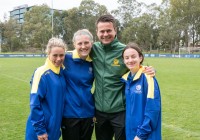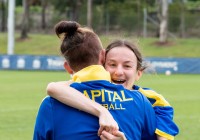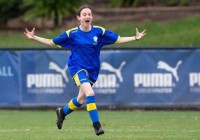 No matter the setback, this did not deter Nicole of achieving her goal of returning to football. It took a lot of hard work, having a positive attitude, grit & determination. Whilst it is not the same as what she once knew, Nicole returned to play football in two years ago, four years after her strokes. She currently plays football with the Sutherland Titans, CP Alliance, Football NSW and the NSW CP Football Team. She has participated in two different Pararoos Development Centres across New South Wales and was one of the first five females to participate in the National CP Football Championships in 2019. She has also participated in the first ever CP Football camp in the Asia-Oceania region for female players.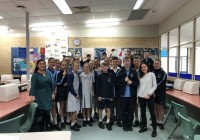 Putting aside her on-field achievements, football has helped recover and improve Nicole's concentration, memory, planning and organisational skills which were all greatly affected by the strokes she experienced. Before her involvement with the Australian National CP Football Team, the Pararoos, she was told that she would not be able to finish University or work full time. Football played a significant role, giving her confidence and strength to improve her cognitive functioning as well as her physical health and recovery. She is now a full-time high school teacher after being able to complete her University degree proving that she is not only capable and able but can be a valuable member of society and give back to her community despite her disability.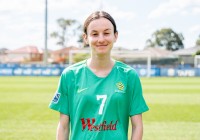 "My goal now is to represent Australia in CP Football. I want CP Football to gain the recognition it deserves. I want to inspire people of all abilities and genders around the world, whether they are experiencing conditions similar to mine or not, to never give up no matter their situation. I feel very grateful for IFCPF and the Pararoos coaching staff for including female players wherever possible and for creating opportunities for us too. Thank you for making a difference to me and every other CP footballer around the world. Thank you for improving my quality of life. Thank you for giving me hope."