2018-11-19
The 2018 IFCPF Asia-Oceania Championships commence this week
News
The fourth and final regional championships are upon us, this coming Saturday five nations will start the quest for becoming Asia-Oceania's 2018 champions. The Iranian Kish Island is the venue for a week of amazing football. Who will be crowned as winners of the first combined Asia and Oceania regional championships?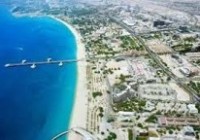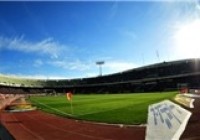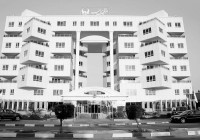 Iran are the highest ranked team from the region who already are three-time champions of the Asian championships (2006, 2010, 2014). Iran will be hosting the tournament at the beautiful Kish Island Olympic Stadium. The nations battling them are Australia, South Korea and first-time contenders Thailand and Jordan.
The tournament will be played from November 24th until 29th. The five participating countries are competing in a single round robin, the team finishing on top of the pool will be crowned champions. There's much at stake at these first Asia-Oceania championships: the winner will automatically qualify for the 2019 IFCPF World Championships in Seville, Spain. The runner-up also qualifies.
The organization of the tournament lies in the hands of the Iranian Sports Federation for the Disabled (IRISFD). Visit the tournament's website for news and interviews in English. The results will be posted on the website as well, along with a livestream to all matches played. For updates on Social Media, the IRISFD will post on their Instagram-account during the tournament.
For more information about the schedule, please visit the 2018 IFCPF Asia-Oceania tournament page. Regular updates will also be shared on Facebook, Twitter and Instagram. Follow the hashtag #CPFootball for further info on our great sport.