2020-09-09
Syngenta Juveniles FC - Under the Spotlight
News
Written by Amy White - IFCPF Communications Officer (Europe)
Based in Falkirk, Scotland, Syngenta Juveniles FC Cerebral Palsy team is flourishing. The club founded in 1960 set up their Cerebral Palsy team in 2014 by former Chairman and current executive committee member Kevin McGuire.
Having only started out with five players the current set up has over 30 players within the club, led by Rab Mullin and Danielle Watson.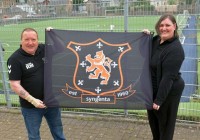 The duo have been working hard to create more opportunities for the players through fundraising and sponsorship. They have reached out to other teams and formed long-lasting valuable relationships that have created opportunities to travel abroad, including a trip to Dublin in 2019 to play in a festival.
When asked about how they have raised funds, Danielle said;
"We got the kids and parents involved in raising money. We have hosted a race night and have completed bucket collecting within Edinburgh Airport. We have had players and parents do their own sponsored walks. One of our players walked over the Forth Road bridge and one of our parents ran a Marathon throughout the whole month of December."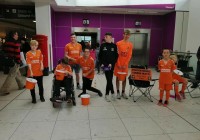 Across the set-up there are many inspirational stories, but one in particular that stands out for Danielle is how a player went from mainstream football rejection - to playing for the Scotland CP National Team with the help from Syngenta Juveniles FC;
"It makes our head coach Rab very proud knowing that he helped a young player start his footballing career and represent his country"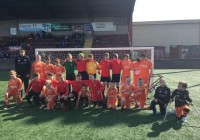 Danielle also expressed how key it is to support all of their players and help give them extra confidence when needed;
"Making sure our players are happy in the environment we provide is one of our top priorities"
The team have created their own Facebook page to connect with global cerebral palsy teams, to help form connections and fixtures, as well as showcase the great work they have been doing on and off the field.
They have also created links with CP Soccer USA and during the pandemic have taken part in two global zoom conferences where 6 Continents, 18 Countries, and over 100 athletes took part.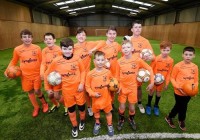 After being inspired by their various trips they will be hosting the very first Scottish Junior Cerebral Palsy International Football Festival, which will take place on the 19th & 20th June 2021.
Everyone at IFCPF would like to congratulate them on the fantastic work they have done so far and wish them the best of luck for their forthcoming festival.