2020-09-07
Para Soccer and study at Clemson University USA
News
Written by Ashley Hammond - IFCPF Communications Officer (North America)
The conversation about the Para program began in 2014 in San Diego, USA when Dr. Skye Arthur-Banning (an associate professor at Clemson University and the head of the Clemson University Para/Vets Soccer program) and Stuart Sharp (current Head Coach of U.S. Men's Para 7-a-side team) over coffee, hatched a plan.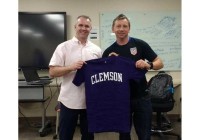 This one of a kind program in the USA allows eligible Para-7-a-side players to enroll at Clemson University and combines play with studies. The program is open to players from all over the World. Players must be academically qualified to get into Clemson and a Para-7-a-side player (or eligible for Para-7-a-side play).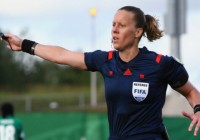 Margaret Domka, a former top FIFA women's referee, also works in the program at Clemson under the tutelage of Dr. Arthur-Banning. The program also boasts many graduate and undergraduate students from the school that volunteer in the program with the Para players and Veterans that participate.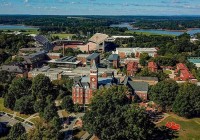 Nestled between the Experimental Forest and Lake Hartwell in South Carolina, the program offers a lucrative partial scholarship for players that join at one of the finest State schools in the USA.
Students will experience the beauty, warmth and friendliness of the south east of America and can participate in undergraduate as well as graduate programs.
Current U.S. Men's Para-7-a-side National team players Drew Bremer and Tyler Bennett recently graduated from the graduate program and current U.S. Men's player Shea Hammond will join the program this fall as an undergraduate.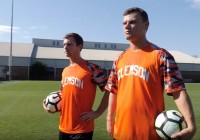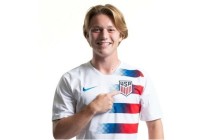 "This program provides an opportunity for players with CP/TBI to train together, to push each other to be better and work toward representing their country in the IFCPF World Cup or other international events while still pursuing a University degree."
Dr. Arthur-Banning
Widely known for its perennial, powerhouse American Football team, Clemson also boasts two of the best men's and women's varsity soccer programs in the country.

Para athletes that join the program will enjoy a vibrant program where teaching and training in soccer are the focus and paying it forward is a requirement.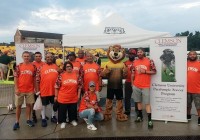 The program hosts Veterans from around the U.S. for extended weekends and trains them in all aspects of disability soccer including para soccer.
"For a good reason, phrases relating to player development pathways and opportunities to fulfill potential are often used in soccer. However, their relevance is no different for players who may have disabilities.
Through our fantastic partnership with Clemson University, under the guidance of Prof. Arthur-Banning, a youth with cerebral palsy (or who've had a stroke or an acquired brain injury) can now aspire to work towards and then join the player pathway at a collegiate level. This was an essential step for player development in the U.S., and at the same time allows a player to obtain a quality education while still playing the sport they love."
Stuart Sharp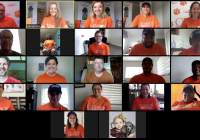 Clemson University wisely chose to delay the start of in person classes for a month as it fine tunes a plan for students to safely return to in person classes. This has not stopped the Clemson Para/Vets program which has already held two virtual camps for veterans this summer/fall. A rigorous 3 day program is offered for the Vets and is conducted by Clemson faculty, students and Para players in the program.
This fall and onward many more training opportunities will be offered for Veterans alongside the Para players. Clemson will resume in person classes on approximately September 20th, 2020.
Good weather, CP football, study, CP friends, helping veterans, and making friends - sounds like a plan and a wonderful way to go through school.
For more information about the program, contact Dr. Skye Arthur-Banning sarthur@clemson.edu