2018-08-29
Second edition of the 2018 IFCPF World Cup U19
News
Once again part of the CPISRA World Games, the second edition IFCPF World Cup U19 took place in Sant Cugat, Spain.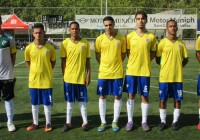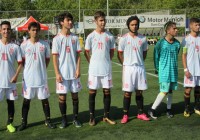 The World Cup competition saw three teams from different 3 regions compete at the Jaume Tubau stadium in Sant Cugat.
It was the Brazilian team who showcased their history and experience in CP Football, including competing at the first U19 World Championships, who took home the tournament trophy. Fantastic performances from Spain and Thailand, second and third placed respectively, made for an exciting tournament and a great spectacle of CP Football.
"We came here to be the champions", said the coach of the U19 Brazilian National Team, Rodrigo Terra, after the final game of the competition. No doubt about the goal for Brazil. In Sant Cugat La Canarinha shown a young group full of talent and with a big future ahead.
"It has been a great opportunity to leave our comfort zone, gain experience and share some knowledge with the other countries". We must to keep learning, accepting the responsibility of being one of the world CP Football potencies", explained Terra.
For the Brazilian U19 coach there is no other option: they want to be at the top. "We are working to get more and more, looking to become the best".
This world level event represents an important development and competiton opportunity for young players from the age of 14 years to gain valuable experience and take their first step onto the international pathway. IFCPF remains committed to providing international level opportunities for youth players to support their journey into their senior teams, but most importantly for their personal development as players.