2022-09-30
Colombia winner of IFCPF Men's World Championships Italy 2022
News
Colombia is the winner of the IFCPF Men's World Championships 2022! Colombia won the final match against Scotland with 3-2. Japan became third, they won with 3-0 from Chile.
Scotland and Colombia faced each other in the World Cup final. In an extremely exciting game, the Colombians managed to take the win. The favorite Scotland did not manage to reach the level they had shown throughout the tournament. They were therefore trumped by the Colombians. At halftime it was 0 - 1 by number 7 Chavez Duque.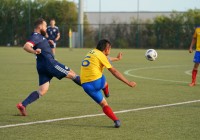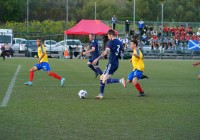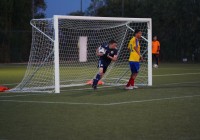 After the break it became 2 and 3 nil. The match seemed decided but the Scots fought back into the game. They scored in the 49th and 57th minute and had 6 minutes of extra time to score the equalizer. That was not possible due to the good goalkeeping work of the Colombian goalkeeper. After an exciting final phase, Colombia managed to pull the win and win the World title. Final Score 2 - 3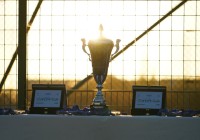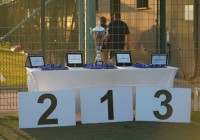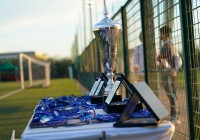 During the ceremony the prices were awarded by:
- Best goalkeeper by Mr. Marco Richi, Mr. President of the LOC
Vladimir Pechene Benachi of Colombia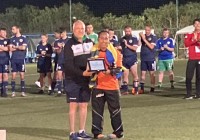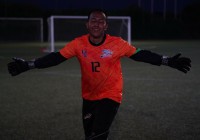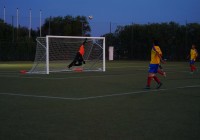 Most valuable player by Mr. Giampiero, Pinna FICG to Daniel Alejandro Otero Carabal of Colombia.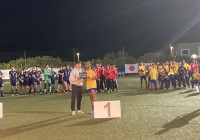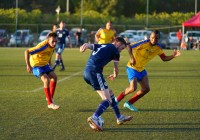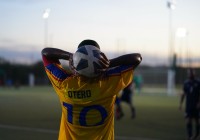 - Bronze by Mr. Gianni Sarti, President of CIPNES Gallura
- Silver by Mr. Antonio Murgia, FISPES representative
- Gold by Mrs. Elena Casu, Assessor of Sport City of Olbia
- Cup for winners by Mr. Jan-Hein Evers, President of IFCPF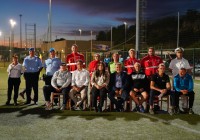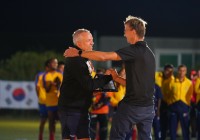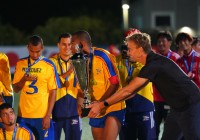 | | |
| --- | --- |
| IFCPF Men's World Championships ranking | |
| 1th | Colombia |
| 2nd | Scotland |
| 3rd | Japan |
| 4th | Chile |
| 5th | Italy |
| 6th | Egypt |
| 7th | South Korea |
| 8th | Denmark |