2016-09-15
Rio2016 - Day 7 in Review
News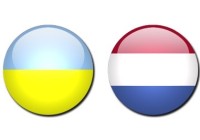 10:00 - UKR 4 - 0 NED
Opening the scoring early on in the 9th minute, Ukraine took the lead through Antoniuk. Netherlands responded with good defensive play for the rest of the half, holidng off Ukraine until the 30th +1 minute, when Len scored Ukraine's second.
Into the break 2-0, the game was still very much to be decided in the second half. For the first 14 minutes, both teams worked hard to find chances, but it was Ukraine who took their third goal through Antoniuk again. A late goal in the 60th +2 minute for Ukraine sealed the game and Ukraine's place in the gold medal match.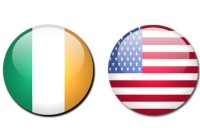 14:00 - IRL 1 - 2 USA
Fighting it out in the 7th/8th match, finishing bottom of their respective groups, neither wanted to finish bottom overall.
USA appeared to have the upper hand and be more fluent in their play, duly rewarded with a 13th minute goal through Jahn, which took them into the half-time break with the lead.
Out for the second half, Ireland seemed to have found their stride, coming out with energy and levelling the score in the 31st minute through Sheridan.
With spectators on the edge of their seats, both teams work rate was high, and it was only through a 56th minute goal from Bremer that USA took the lead and ultimately the win.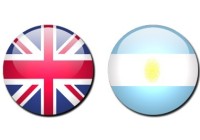 16:15 - GBR 2 - 0 ARG
Sure to be a physical match up, both teams finishing third in their group came out prepared to prove how close they had come to making the medal rounds.
End to end play between the teams, made this an excting game with two very different styles of play counteracting one another.
In the 20th minute, Crossen gave Great Britain the lead which took them into half-time leading 1 - 0.
Early in the second half both teams made changes, but it was Great Britain who found the net for the second goal of the game in the 46th minute. Barker, one of Great Britain's top scorers, sealed the win.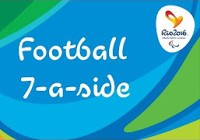 Day 7 evening | Football 7-A-Side highlights | Rio 2016 Paralympic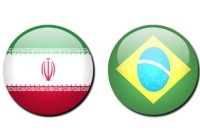 19:00 - IRI 5 - 0 BRA
The best attended game of the day, promised to be an exciting match up, with no-one sure who would progress to the gold medal.
Iran opened the scoring in the 14th minute, with one more on the stroke of half-time.
In the second half Iran added three more to their tally, with Jamali (top scorer in Denmark) reaching his hat trick.