2016-09-13
Rio2016 - Day 5 in Review
News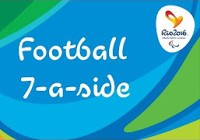 Watch highlights here:
Day 5 morning | Football 7-a-side highlights | Rio 2016 Paralympic Games
10:00 - IRI 2 - 0 NED
Attendance: 2,222
Iran had already qualified for the semi-finals having beaten Argentina and the USA, whilst the Netherlands knew that a point from this game would see them into the last four.
Goals from Rastegarimobin and Mehri in the first half separated the two teams in what was a good performance from both. Chances for Visker and Kleinlugtebeld came close, but not close enough to get anything back for the Netherlands.
Download Match Report - 9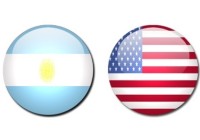 14:00 - ARG 3 - 2 USA
Attendance: 3,047
USA took an first half lead through Kevin Hensley and held the lead until Argentina equalised on the stroke of half time. Both teams pressed hard throughout the second half for that elusive lead goal but remained in deadlock until the 53rd minute. Seth Jahn scored for the USA sending the bench into uproar and hope for progression into the medal rounds. Caught out seeking goal number three to secure a place in the semi-final, Argentina found the net twice in the closing minutes to snatch the win.
Download Match Report - 10
16:15 - IRL 1 - 5 GBR
Attendance: 3,244
Opening the score in the first minute, GB captain Jack Rutter scored the earliest goal of the tournament after 22 seconds. A second soon followed through Michael Barker in the 8th minute. Ireland played their way back into the game creating a number of chances however GB were very clinical with two late first half goals through James Blackwell and an unlucky own goal by Luke Evans. The second half was a more even contest and took until the 59th minute for Ireland to take a consolation goal, but with an immediate reply from GB to finish 1 - 5.
Download Match Report - 11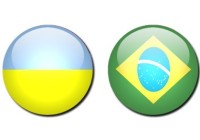 19:00 - UKR 2 - 1 BRA
Attendance: 7,044
Pitted as the ultimate clash of group A, Ukraine showed their experience by grinding out a 2 - 1 victory over Brazil. As early as the 7th minute, Artem Krasylnykov opened the scoring for Ukraine. Soaking up the Brazilian pressure, Ukraine struck for a second goal in the 24th minute to lead 2 - 0 at the break. The second half was tough contest between the two teams, with Brazil bringing on Wanderson & Wesley to add more energy to their play. Brazil's pressure finally told in the 59th minute as Wesley struck home from a rebound to give Brazil a goal, but it wasn't enough as Ukraine held out for the win.
Download Match Report - 12